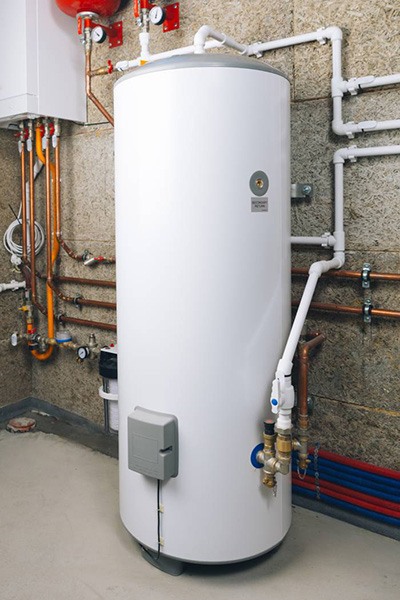 If you need water heater repair in Grove City, OH, Apex Plumbing, Heating, and Air Pros is the company you want to call. We're the Home of the Pros, with a team that has decades of experience working on our neighbor's homes and businesses. Your water heater is a major home comfort system, and we take any disruption to your day seriously. If you need hot water heater service, we're available 24/7/365, because we know that a broken water heater is an emergency. In many cases, water heaters can be repaired. Our experienced plumbers can often get your water up to temperature on the same day, solving your emergency with reliable, long-term solutions.
Reliable Water Heater Repair in Grove City
Whether you have a traditional water heater with a reservoir or a system that heats water on-demand, our experienced plumbers know what to do. Our water heater repair services include a comprehensive inspection to determine the issue. Before we get started, you know exactly what to expect and how much it will cost for your hot water heater service. In some cases, the repair is as simple as cleaning and relighting the pilot light assembly. In others, a cracked tank might mean it's more cost-effective to replace your unit. Our plumbers make recommendations based on the repairs needed and the age of your water heater.
There are several signs to look out for that indicate you might need water heater repairs:
Condensation on the outside of the tank
Changes to pilot light color
Leaks
Insufficient hot water supply
Dents in your water heater? Call Apex Plumbing, Heating, and Air Pros to help you determine how they may be impacting the functionality of your system and how to fix it.
Trusted Hot Water Heater Service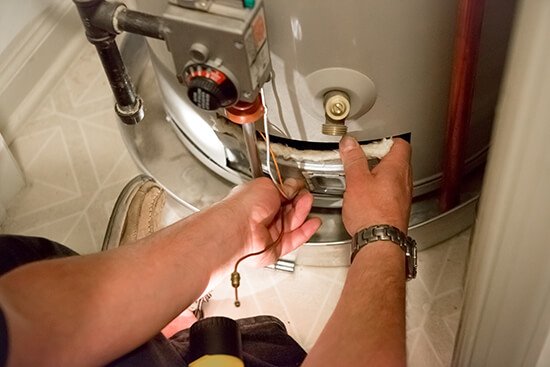 At Apex Plumbing, Heating, and Air Pros, we employ a team of highly-skilled, experienced, and licensed plumbers to help with your hot water heater service. When you need repairs, we offer a free, no-obligation estimate so that you always know what to expect. All of our services are backed by a 100% customer satisfaction guarantee, and you get extra peace of mind knowing that we have an A+ rating with the BBB. Plus, we always have a rotating list of coupons and specials to help keep our prices affordable. If you need it, financing is available on approved credit. Add in our care plan, and you have a maintenance package that helps avoid the need for emergency calls.
If you need water heater repair in Grove City, contact Apex Plumbing, Heating, and Air Pros today! Our expert plumbers are always ready to tackle any job to your satisfaction.