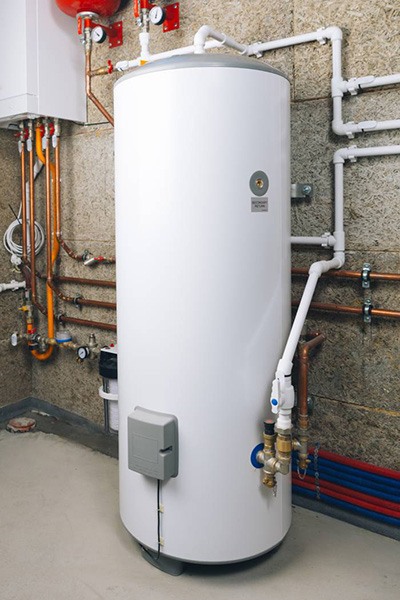 Homeowners in need of water heater repair in Hilliard, OH only need to call Apex Plumbing, Heating, and Air Pros for dependable service and great value. We've been offering our water heater service throughout the area for years and we're dedicated to getting your hot water running again as quickly as possible. Our qualified and experienced plumbers know all the problems that can affect water heaters and we can fix any make or model. We can also give you advice on whether a water heater replacement would be more economical than repairs. For example, if your water heater is old and in need of constant repair, it could be wiser to arrange replacement with a more efficient and dependable unit. Whatever the problem and wherever you are, we will get your hot water heater operational again in no time.
Trusted Water Heater Repair in Hilliard
Finding a company that offers water heater repair in Hilliard doesn't need to be a challenge. You can trust us to deliver the best possible service and value for money on every job. We care about our customers and we care about your comfort in your own home. We understand all too well just how inconvenient it can be when a water heater fails. In fact, so many tasks and appliances rely on hot water that life inside the home can come to a standstill. Don't worry. We'll have your showers, sinks, and appliances operational again in no time, ready to deliver reliable hot water when you need it. We drive fully-stocked vehicles packed with common spare parts that make the repair process faster. We promise not to leave you in the lurch or disappear looking for parts. We'll always keep you up to speed!
We can help with many water heater problems, including:
Leaking water heaters or plumbing
Improper water pressure
Stuck valves
Overheating
Dents in your water heater? Call Apex Plumbing, Heating, and Air Pros to help you determine how they may be impacting the functionality of your system and how to fix it.
Your Water Heater Service Pros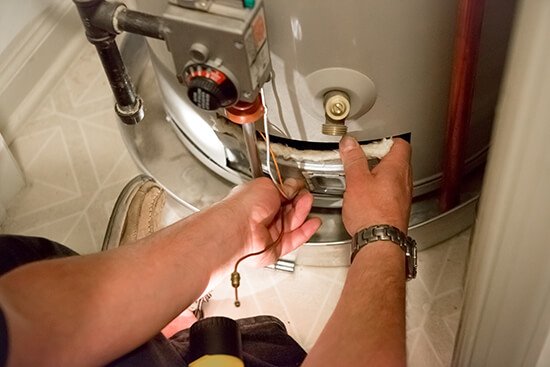 At Apex Plumbing, Heating, and Air Pros, we're incredibly proud of the reputation we've forged over the years. Our customers trust us to deliver speedy response times, great workmanship, and all for a fair price. We always give you an upfront cost before we start work and we'll keep you informed of our progress every step of the way. From start to finish, you'll know you made a great choice with our water heater service. But don't take our word for it. Take a look at the thousands of incredible customer reviews that we've received from our customers over the years. We receive many repeat calls and word-of-mouth recommendations, too.
To schedule a water heater repair in Hilliard today, call our wonderful team at Apex Plumbing, Heating, and Air Pros. We are very much looking forward to helping you.