If your home is like most, water heater repair in Upper Arlington, OH, is a top priority when problems arise. Your enjoyment of your home is directly linked to being able to cook, clean, and take a bath. And while you don't think about your hot water heater much—all hidden from view in your utility room or basement — if it starts to malfunction, it will be foremost in your thoughts until it's fixed.
Fortunately, trusted water heater repair specialists at Apex Plumbing, Heating, and Air Pros are standing by to provide expert water heater service whenever you need it for all types and makes of water heaters.
Does Your Unit Need Repairs?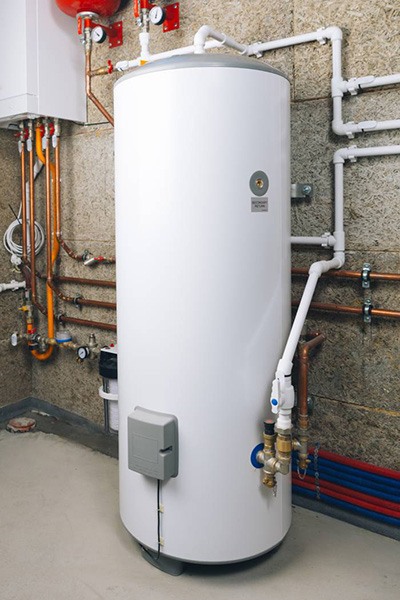 While sometimes a hot water heater completely fails and has to be replaced, there are some instances in which hot water heater repairs can remedy the problem faster and with less expense.
Some things to look for that may indicate the need for hot water heater service:
Insufficient hot water
Too cold/too hot
Leaks
Reduced flow of water
Strange noises
Weird odors
While it's obvious there's a problem if you don't have any hot water at all coming from your tap, insufficient hot water can also be an indicator of trouble (especially if you've got your hair shampooed and ready for a rinse when the hot water runs out). Wiring problems and faulty connections with your unit may be the problem. A quick check by the service pros with Apex Plumbing, Heating, and Air Pros can be all that's needed to get your water heater running as it should again.
In the same vein, water that's too hot or not hot enough can be concerning too. The thermostat in your unit may be on the fritz or a heating element may have gone bad. Leaks from your hot water tank can indicate an issue with connections or inlets, so call for hot water heater service if you notice any leaking water near your unit.
Reduced water flow is a common concern among homeowners. Deposits inside the tank may be to blame—and fixing the issue now as opposed to later can mean the difference in tank failure versus getting a few more years from your hot water heater.
Lastly, strange noises and weird odors are never a good thing when it comes to your hot water heater. Both indicate problems that can be remedied by the experienced water heater service technicians from Apex Plumbing, Heating, and Air Pros.
Dents in your water heater? Call Apex Plumbing, Heating, and Air Pros to help you determine how they may be impacting the functionality of your system and how to fix it.
Trusted Water Heater Repair in Upper Arlington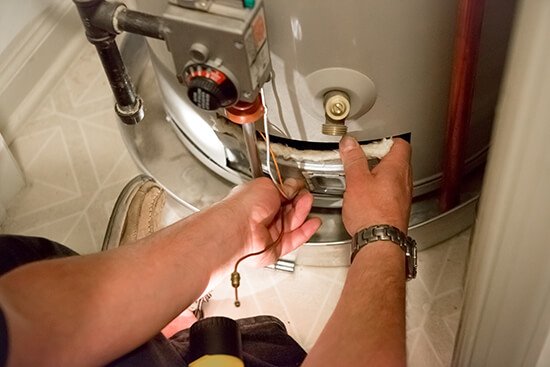 Reach out for hot water heater repair and water heater service from Apex Plumbing, Heating, and Air Pros. Call us to schedule your repairs, or keep us on speed dial for emergency repair service around the clock. We've got you covered.
Do you need quality water heater repair in Upper Arlington? Give our team from Apex Plumbing, Heating, and Air Pros a call today!