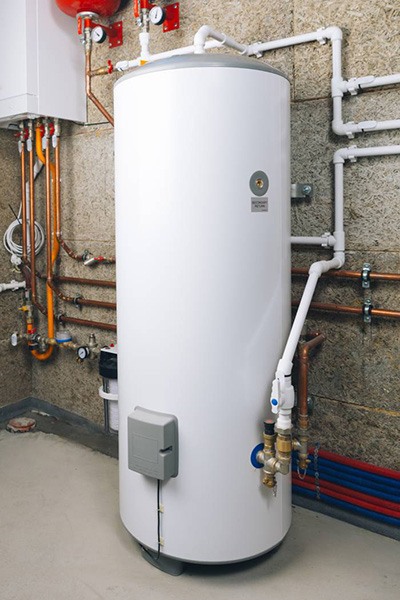 Are you in need of water heater repair in Westerville, OH? At Apex Plumbing, Heating, and Air Pros, we're "The Home of the Pros" and we'll have your hot water running again before you know it. There are many things that can go wrong with water heaters. Some can spring a leak that affects water pressure and operation, while others can suffer from faulty components or stuck valves. Whatever problem you are experiencing, you can depend on our plumbers to get the problem resolved. We'll arrive as quickly as possible, and because we offer fast service, you can call us any time. If you've just woken up to find the shower is cold, give us a call. We will work fast to find the right fix and then carry it out to the highest possible standard. Discover for yourself what sets our water heater service apart from the rest.
Water Heater Repair Pros in Westerville
We mean it when we say we can repair any water heater problem. We've been delivering reliable water heater repair in Westerville for years and our plumbers know every issue there is. We'll arrive ready to start work right away and will reassure you that your hot water will soon be running again. If for any reason we find that your water heater is beyond repair, we'll provide you with an estimate and recommendation for replacement. If your water heater is over 10 years old, for example, it may be more economical to replace it with a more dependable and energy-efficient version. We'll always give you an honest opinion and make repairs where possible. Speak to us today to find out more about our water heater service.
We can help with many hot water heater problems, including:
Leaking water heaters or plumbing
Improper water pressure
Stuck valves
Overheating
Dents in your water heater? Call Apex Plumbing, Heating, and Air Pros to help you determine how they may be impacting the functionality of your system and how to fix it.
The Dependable Water Heater Service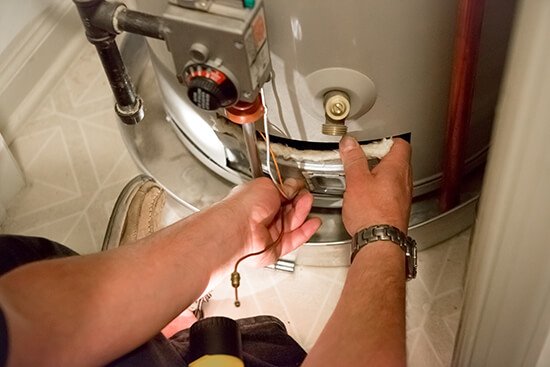 At Apex Plumbing, Heating, and Air Pros, we go out of our way to ensure you are completely satisfied with our services. In fact, we're so confident that you will be that we offer a 5-star satisfaction guarantee on every job. Honesty and transparency are as important to us as they are to our customers and we'll always provide you with trustworthy advice and an upfront cost for water heater repair. You only have to look at our glowing customer reviews to see how highly we are rated. Why not discover our great service for yourself?
To find out more about our reliable water heater repair in Westerville, give our team a call today. At Apex Plumbing, Heating, and Air Pros, we're always happy to help.