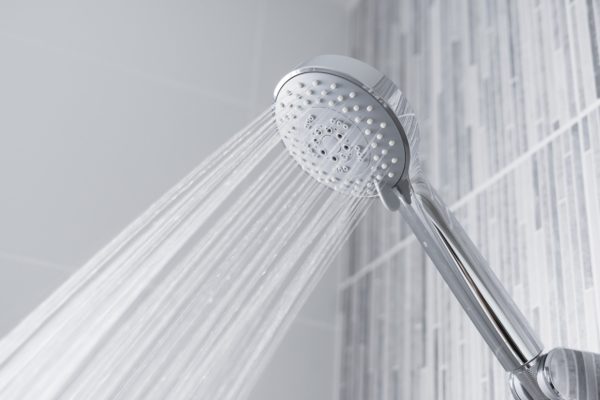 A water heater is most likely one of the most vital appliances in your home. This equipment ensures that you have hot water throughout your house for cleaning, bathing, and cooking. But like any other machine, your water heater is prone to wear and tear over time. Without proper care from an experienced professional, you may end up cleaning the dishes or taking a bath using cold water.
Typically, you should schedule water heater maintenance annually to keep it in proper working condition. This also helps to extend its lifespan. And in case you are unsure when to call a plumber to service your appliance, check for signs such as strange sounds, inconsistent heat, leaks, and low hot water pressure. Below are some of the reasons why proper water heater maintenance is vital.
1. Increase Efficiency Levels
With time, sediment accumulates at the bottom of your water heater, which makes your unit less efficient. These sediments come from loose minerals and make it difficult for your equipment to produce enough hot water. You'll also notice that the temperature rises more slowly than usual, and the water flows at minimal force. This leads to increased energy consumption because the unit struggles to operate optimally. Also, you'll likely hear knocking or banging sounds from your unit, which is a sign that you need to schedule professional servicing. Our team will remove the mineral buildup in your water heater during the tune-up process. This reduces the unit's effort to provide hot water and ensures it operates more efficiently.
2. Longer Lifespan
Your home's water heater is arguably one of a home's most expensive appliances. Therefore, you should ensure it lasts as long as possible. But if you neglect professional care, you'll pay more later when you prematurely need to buy a replacement. To increase the durability of your unit, make sure you schedule maintenance yearly or at regular periods. Keep in mind that your appliance may experience many problems, including heat fluctuations, power outbreaks, and more. Without proper maintenance, you may experience a sudden breakdown or early replacement.
3. Keep Warranty Active
Another advantage of annual maintenance is to keep your water heater warranty active. You must adhere to the manufacturer's tune-up schedule as indicated in the water heater manual. Without scheduling professional maintenance, you won't benefit from the repair services covered under the manufacturer's warranty. Always schedule tune-up appointments with our skilled team annually to avoid such frustrations. In case of damages in the future, you can prove that the unit has had professional maintenance, so your warranty will keep you covered.
4. Maintain Full Volume
When minerals and other sediment build up in your water heater, they reduce the amount of water your unit can hold. As a result, the tank may not have enough water for all family members in your home. Also, the water volume flow rate is slow, resulting in an uncomfortable shower. Regular maintenance ensures you use the full volume of the water tank and saves you from unexpectedly running out of hot water.
5. Fewer Repairs
In addition to keeping your water heater system in good working condition, professional maintenance assists in identifying potential repair needs. In most cases, homeowners ignore minor problems in their units and leave them for the future. Neglecting even the slightest problem can lead to larger issues over time. It can also interfere with your everyday routine related to water heater usage. By scheduling an annual tune-up service with our professionals, we will preemptively identify minor problems, such as corrosion and leaks, before they develop into major repair jobs. Routine maintenance reduces the likelihood of a breakdown or water heater replacement. When you know the repairs needed on your unit, you'll also get prepared financially for the plumbing repair costs.
6. Improve Safety
Water heaters are equipped with safety devices such as pressure and temperature valves to protect the heater from extremes. These safety gadgets require testing at least once yearly to protect you from disasters. For instance, if you fail to test the relief valve, someone may be scalded or burned. Also, you may not notice minor damages on the outer or inner parts of your unit, which can lead to dangerous accidents that can be life-threatening. As a result, you or a loved one could be a victim of unexpected hot water accidents. Corrosion, rust, and other damage in your pipes can result in pipe bursts, damage to property, or breakdown of your water heater. Fortunately, you can improve the safety of your unit and protect your house from disasters through professional maintenance of your water heater system.
7. Monitor Water Temperature
The last thing you may want to experience is getting into the shower only to realize that the water is cold. Regular water heater tune-ups from our experienced plumbers ensure that your unit functions as intended. Part of the maintenance procedure is to monitor the water temperature. If the water doesn't have a consistent temperature, it can indicate a problem with your water heater. When we restore the temperature, your unit stays in mint condition and can meet your household's demands. Maintenance also comes in handy during the cold seasons when pipes can freeze and block water flow, interfering with the hot water supply. By ensuring that your water heater works properly year-round, you'll have a constant hot water supply at the right temperature.
8. Save Water
An inefficient water heater system leads to excessive use of water. For instance, when you have an inefficient unit, you must let your sink or shower run forever as you wait for the water to warm up. If everyone in your home does this before they shower, there will be significant water loss which increases your water bill. Professional maintenance makes your unit more efficient, saving water and money.
Schedule Water Heater Maintenance with Apex Plumbing, Heating, and Air Pros
Don't wait until you wake up to a cold shower, a flooded floor, or a broken unit to call for professional water heater maintenance. Instead of waiting for such surprises, schedule professional water heater maintenance with our experts at Apex Plumbing, Heating, and Air Pros. Your water heater system is one of the most vital appliances in your home, so proper care is paramount. Apart from avoiding unpleasant and costly scenarios, our tune-up services will also save you from water wastage and other headaches. We have highly experienced plumbers who have undergone thorough training to ensure they deliver quality workmanship. Whenever you need our plumbing services, our pros will respond quickly and provide fast and efficient services that guarantee the best results. Our knowledgeable professionals provide drain repair, water leak detection, water heater replacement, drain cleaning, backflow testing, sewer repair, gas leak detection, bathroom remodeling, toilet repair, and slab leak repair services in Columbus. Get in touch with Apex Plumbing, Heating, and Air Pros for unmatched plumbing services.