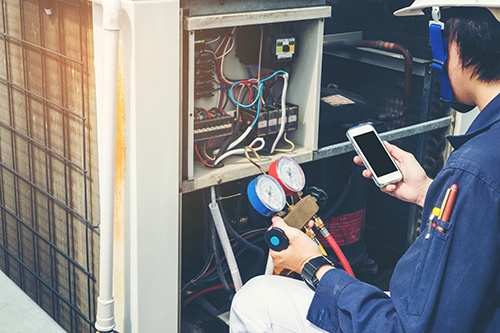 What does it take to make an excellent AC Installation in Pickerington, OH? HVAC installation requires carefully selecting the right equipment, expert design, installation location, and connection preparation. The equipment could replace an older unit, driving operating costs up with higher energy use and repairs. Home renovations or new construction can be the opportunity for a fresh, well-design start. Home offices, nurseries, and other specialized home uses can also use separate air conditioner installation, especially mini-split systems. No matter what your reason, your new AC, properly installed, can significantly improve your energy use over old equipment.
Professional AC Installation in Pickerington
You'd be surprised what professionally configuring your home's air conditioning involves. It starts with selecting equipment. Picking the right unit is much more challenging these days because there are so many options that didn't exist that long ago. They mostly revolve around compressor technologies, with two-stage and variable speed types in addition to standard versions. Multiple-stage and variable operation provides ways to reduce energy use when you're just maintaining a nice, cool home. These systems still have power in reserve when you want to cool down quickly. It's a double benefit of greater comfort and less of that cold breeze, plus a better energy bill thanks to technology. You can still compare units based on a rating system, now called "SEER2" as of 2023 and designed to reflect a wider range of equipment including heat pumps and split units.
Even with the wider variety of standard central air systems available, other HVAC configurations are still to consider. Mini-split AC uses a similar outdoor compressor-based unit to feed multiple rooms with cooling. It's a great replacement for window-based units, and perfect for applications like home offices, enabling homeowners to enjoy comfort without operating the whole-house system. Heat pumps make a versatile and practical alternative to central air, providing heating and cooling in a single unit, similar to an AC installation. Your expert HVAC installation team can design a solution using a variety of system types to meet your specific needs.
Once you've selected the equipment, the details of your air conditioner installation in Pickerington make all the difference. Whether it's a new installation or a replacement unit, the HVAC installation team should check the location of the unit to avoid excessive cleaning requirements after winter. They should make sure the refrigerant lines and power are protected. Even your ductwork needs a review to make sure it's in good shape for optimum performance and energy efficiency. Each AC installation requires a well-matched duct system that provides the right static and dynamic pressure ranges. Tending to the details is how the professionals get the most for you out of your new equipment!
Items on the checklist for a great AC installation:
Weather-sheltered mounting location
Insulated refrigerant lines protected from damage
Ductwork with system-matched static and dynamic pressures
Feature-compatible thermostat
Professional HVAC Installation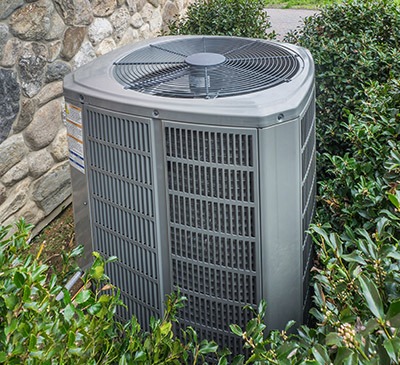 Apex Plumbing, Heating, and Air Pros creates teams of high-quality HVAC professionals to serve you in Pickerington when it's time for HVAC installation and service. They're part of our company that has been receiving thousands of excellent reviews. You'll enjoy working with our friendly, knowledgeable, and professional staff, with someone always by the phone 24/7. We'll answer your questions, schedule services, provide air conditioner installation quotes, and provide other help, even second opinions. We're the "Pros Who Knows," your 5-star team for HVAC installation and long-term support. Apex Plumbing, Heating, and Air Pros is building relationships with homeowners that last!
Get the right AC installation for your Pickerington home performed by the Pros who know how to do it right. We're Apex Plumbing, Heating, and Air Pros, give us a call today!