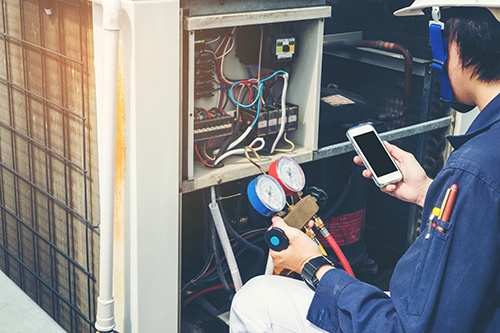 If you live in Ohio, you know the need for AC installation in Upper Arlington, OH is dire. While the winters may be frigid, summers in the city are extremely hot and humid, leaving the inside of your home hot, stale, and incredibly uncomfortable in the hottest months of the year. Thankfully, a new AC unit can solve the problem quickly. Trust the Apex Plumbing, Heating, and Air Pros team to provide you with expert air conditioner installation services.
Air Conditioner Installation in Upper Arlington, OH
It only takes one hot summer night in Upper Arlington to realize the discomfort that comes with sleeping indoors during an Ohio heat wave. The state's high levels of humidity and extreme summer heat can leave you struggling to get comfortable and fall asleep, leading to stress and frustration during the day. That's why AC installation is so important for most homeowners in the Upper Arlington area. With a quality new AC unit, you'll be able to sleep comfortably through the night, even in the warmest weather.
While comfort is important, other detriments come with not having an air conditioner in your home. That includes low air quality and compromised security because of the need to leave windows and doors open to cool your home. Thankfully, with professional air conditioner installation services, you'll be able to put those issues behind you and enjoy your cool, comfortable home all year long.
When you select an AC unit for your home, there are several things you should consider:
The overall cost of your air conditioner and the installation service
Placement—central air conditioners need ample room to be installed outside of your home
An energy-efficient unit can help reduce your utility bills
You may need to upgrade other components of your HVAC system to accommodate an air condition
There's more to an air conditioner unit than just cooling your home. Air conditioning can become an essential component of your HVAC system, helping to more efficiently and evenly cool your home when it's on, and improving cycling for your entire HVAC system. This ensures that HVAC components aren't running when they don't need to, reducing the energy you use to heat and cool your home and utility bills.
Upper Arlington's Best AC Installation Team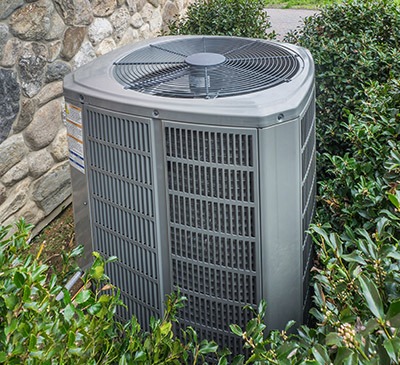 Apex Plumbing, Heating, and Air Pros is the Upper Arlington area's top-rated HVAC provider. Our team is committed to providing excellent, honest service for every client, and our reputation proves that we're doing that well. Our technicians are prompt, reliable, and honest, and we always arrive with fully-stocked trucks so that in most cases, we can complete installation and repair services on the spot. We're available day and night to answer your call for emergency maintenance and repairs, and we provide AC installation estimates and service 7 days a week.
Every technician we hire undergoes a scrutinous background check to ensure they're insurable and bondable. Our team is fully licensed and capable of providing installation, repairs, and maintenance for an array of air conditioner makes and models, as well as furnaces and other HVAC system components.
Contact Apex Plumbing, Heating, and Air Pros today to learn more about our AC installation in Upper Arlington and schedule your free, no-obligation consultation.