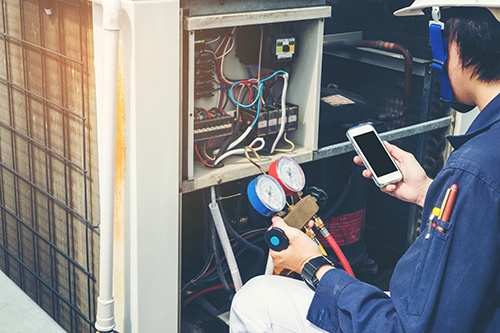 Have you been looking into AC installation in Westerville, OH? There's a lot to consider these days. Central air units come in a variety of efficiency levels and technologies, and there are also other types of compressor-based systems for cooling. Air conditioner replacement experts can guide you so you not only update from your older, less efficient, and unreliable unit, but get the right cooling solution for your home. If you're looking for an HVAC installation for your new home or renovation, it's a perfect time to consult on design ideas and maximize both performance and efficiency. Let's explore what your home's next AC could be!
Professional AC Installation in Westerville
As technology provides new air conditioner replacement options, it pays to ask what kind of space you're trying to cool and design your AC installation to work with it. If you've found basic air conditioning involved too many cold drafts in the past, there are new systems that not only save on energy, they're more comfortable to use. Two-stage and variable speed compressor systems use standard installation methods. They vary the amount of cooling in steps or a continuously variable output. This method delivers gentle cooling to keep you comfortable, and stronger airflow only when you're cooling down the house. Energy efficiency is significantly improved in all new AC systems. You can compare them using the new SEER2 rating system, which includes heat pumps and ductless mini-split AC in the picture.
Heat pumps and split systems are other options you can consider when thinking about AC replacement. Mini-split AC supplies multiple rooms directly without ductwork, a great choice for home offices so you don't need to cool the whole house while you're working. It's also a good option if you have an older AC system with tired ductwork that needs replacing, or want to cool your historic or architecturally unique home. Any time you're using window units, ductless should be a consideration. Heat pumps provide both heating and cooling in a single, AC-like unit, either as a central air conditioner replacement, or in mini-split form.
What's the current state of your AC installation in Westerville? If you're looking at an air conditioner replacement, it's worthwhile to review the installation location, connections, and ductwork. Things may have changed over time. Your HVAC installation experts will make sure the current location of the outdoor unit is optimum for proper operational airflow and stays clean when winter winds blow. They'll check the refrigerant lines, which should be insulated and protected against damage such as ice falling during the winter. Your ductwork should be inspected and tested. It's essential that your airflow is well balanced and the static and dynamic pressures when the AC is blowing are right for best performance. Pros who tend to the details will make all the difference for you!
Checklist items for a great AC installation:
Sheltered AC unit location
Protected and insulated refrigerant lines
Pressure-matched ductwork with balanced airflow
Updated thermostat
Professional Air Conditioner Replacement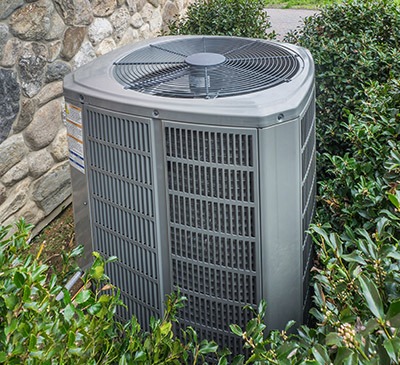 Apex Plumbing, Heating, and Air Pros is the "Home of the Pros," where our team is proud to serve you with top-quality home services including HVAC installation and service. We've received an amazing number of great reviews, including homeowners like you in Westerville. You'll enjoy working with our experts and technicians, selecting and configuring the best equipment for your needs. We're by the phone 24/7, ready to answer your questions, make appointments, provide quotes, and more. We even do second opinions. As the "Pros Who Knows," our 5-star service takes care of the details that are important for a great, long-lasting AC installation.
Is it time for an air conditioner replacement for your Westerville home? Talk with the Pros who know at Apex Plumbing, Heating, and Air Pros today!