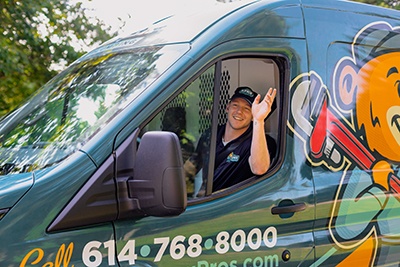 If you're in need of HVAC services in Westerville, OH, Apex Plumbing, Heating, and Air Pros has skilled technicians ready and waiting to fix your heating and air conditioning issues. Efficient and reliable HVAC systems are a must for Westerville homeowners looking to stay comfortable no matter what the season. Our team can assist with air quality issues too, keeping your home fresh and comfortable. We offer free estimates and our phone lines are open 24 hours a day.
Heating and Cooling Repairs in Westerville
As a heating or cooling system is nearing the end of its useful life you may notice some issues. For example, the thermostat may seem unresponsive, or you may experience poor air flow from your HVAC system's vents. If you're having these issues, there's no need to rush straight to buying a new system. It's often cost-effective to repair your current unit.
Our HVAC services include:
Electric furnaces
Gas furnaces
Heat pumps
IAQ testing
Humidifiers
Dehumidifiers
Air purifiers
UV lights
Air scrubbers
Air balancing
Zoning systems
Thermostats
Ductwork
Looking for more than heating and cooling in Westerville? Apex Plumbing, Heating, and Air Pros also offers dependable plumbing services!
Local HVAC Installations and Replacements in Westerville
If you're building a new home, renovating your existing one, or having issues with your HVAC that would be too costly to fix, Apex Plumbing, Heating, and Air Pros can help you. Our HVAC services include installations. We can handle everything from running ductwork to fitting heat pumps, giving you a reliable and efficient HVAC system with modern features to improve your air quality.
HVAC Tune-Ups and Maintenance
As your HVAC system ages, you may notice it becomes less efficient. Regular tune-ups and service visits can improve its energy efficiency and make it run quietly while cooling or heating your home more effectively. Our HVAC technicians can offer filter cleaning, motor replacements and other services that will prolong the life of your heating and air conditioning while helping keep your utility bills as low as possible, whatever the weather is like outside.
Next time you're faced with any issues regarding your heating or air conditioning in Westerville, give Apex Plumbing, Heating, and Air Pros a call.