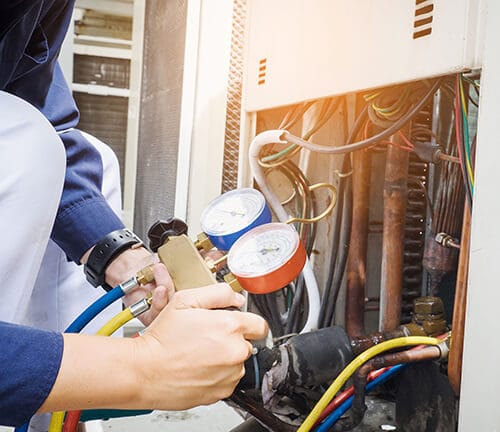 When it comes to dependable AC repair in Lancaster, OH, the team at Apex Plumbing, Heating, and Air Pros really knows their stuff. Our technicians are some of the best around and we'd be delighted to arrange a convenient appointment. From frozen evaporator coils to faulty capacitors, our team is on hand to repair any problem with your cooling system. A fault can crop up out of the blue but when it does, it's important that you can get help fast. We offer 24/7 service that you can call on whenever you need us. Night or day, we're the team that will get to you in a hurry to restore your comfort. You'll always be in safe and dependable hands when you come to us and we'll give you our best attention and service. Have you noticed that your system is blowing out warm air, or perhaps it's not working at all? Just give our office team a call and they will be glad to take down all your details and get a technician out to you fast. We're committed to your comfort and we'll do all we can to get your home beautifully cool again.
The Best AC Repair in Lancaster
Need AC repair in Lancaster? Apex Plumbing, Heating, and Air Pros always has your comfort in mind and that shines through in everything we do. From the moment you call us to the moment we leave you with a fully functioning system, you can count on us. Our team will work fast to diagnose the fault before putting together a cost-effective quote for repairs. We won't start work until you give us the go-ahead and we'll keep you informed of our progress. Whether you need new components installed or your filter needs replacing, we'll ensure all work is completed to the very highest standard. We'll give your system a clean bill of health before we leave and give you advice on maintaining your system. When you need repairs you can count on from a team that you can trust, Apex Plumbing, Heating, and Air Pros has you covered.
Watch out for these signs that your air conditioner needs repair:
Increasing energy use for unknown reasons
Unusual sounds, smells or leaks
Thermostat is non-responsive
System produces warm air or no air at all
Dependable, 24/7 AC Service in Lancaster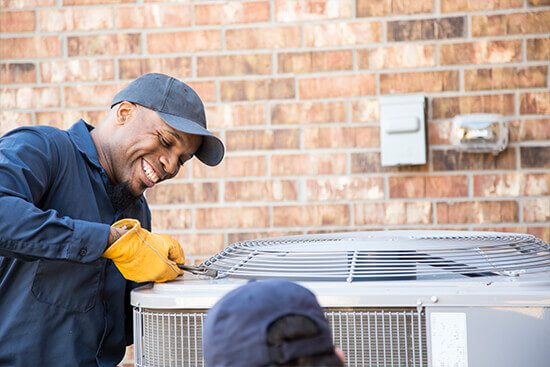 At Apex Plumbing, Heating, and Air Pros, we're proud to call ourselves "The Home of the Pros" and this is further bolstered by our five-star reviews and BBB accreditation. You'll always expect the best service when you come to us, whether you're using our AC repair service or you need installation or maintenance. We've perfected our AC service over the years, listening to the needs of our customers and keeping our teams trained and up to date with the latest systems. Whether you've just woken up to discover you have no cooling or your system has started to blow out warm air, we're the team you can depend on. For many years, we've been providing outstanding service to our customers. Discover why we're a leading name in getting repairs completed today. From our dependable service to our affordable prices, we think you'll be delighted that you called us. Our customers come back to us time and time again because they know they will always get the best service from our team. Come and experience the quality and value we have to offer you.
Call the professionals at Apex Plumbing, Heating, and Air Pros today to book AC repair in Lancaster with the best in the business. We'll have one of our technicians to your door fast to resolve any problem you are experiencing.