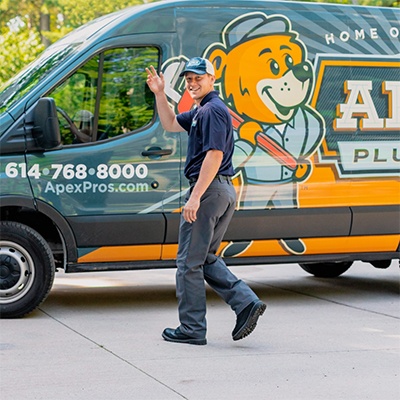 Apex Plumbing, Heating, and Air Pros is a leading provider of heating and cooling in Lancaster, OH. Whether you're building a new property and looking for a reliable air conditioning system, or need help to breathe a new lease of life into an older HVAC unit, our professional engineers can help you get the setup you need to keep your home comfortable all year round.
Heating and Cooling Repair Services
Most home heating and cooling systems are reliable. However, there are some points of failure. Coolant leaks, failed motors and clogged filters are all potential issues. Our experienced technicians are here to help fix your HVAC issues. Our helplines are open 24 hours a day, ready to assist you in an emergency.
Our HVAC services include:
Electric furnaces
Gas furnaces
Heat pumps
IAQ testing
Humidifiers
Dehumidifiers
Air purifiers
UV lights
Air scrubbers
Air balancing
Zoning systems
Thermostats
Ductwork
Looking for more than heating and cooling in Lancaster? Apex Plumbing, Heating, and Air Pros also offers emergency plumbing services!
HVAC Installation in Lancaster
If you're looking to upgrade your HVAC system or install a new one, we can help you pick the right system for your needs. We offer free estimates and before recommending a system we'll look at your property and consider what ductwork might be required, or whether a ductless mini-split system might be an effective solution.
Routine HVAC Maintenance Solutions
Regular maintenance helps keep your HVAC system running as efficiently as possible. Older systems may be prone to coolant leaks which reduce the effectiveness of the heating and cooling loops. Even newer systems should have their filters cleaned regularly to ensure the air purification system is working properly.
Servicing your HVAC system could reduce your energy bills and improve the system's performance, making it run more quietly and also helping the system get each room to the desired temperature more quickly.
Our team at Apex Plumbing, Heating, and Air Pros is ready to help with your heating and cooling in Lancaster. Give us a call today!