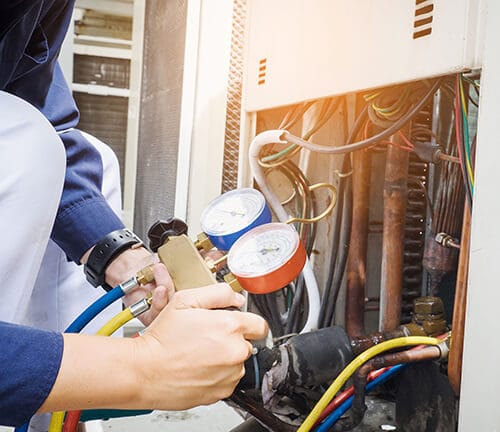 When AC problems strike, you need AC repair in Pickerington, OH, that you can count on. At Apex Plumbing, Heating, and Air Pros, we care about your comfort and we'll have one of our technicians with you as quickly as we can. AC faults can appear when you least expect them or get worse over time. Whether you have a full breakdown on your hands or a problem that comes and goes, we're the team to call. We'll arrive ready to get to work on any HVAC repair you have for us and we'll ensure you are delighted with the results. Let us get the cool air flowing again before you know it. We're experienced in all aspects of AC repair, from emergency repairs to routine repairs that can wait a few days. We'll always give you an upfront cost, too, so you always know where you stand. And because we carry a lot of common spare parts on our vehicles, we can fix most problems without needing to leave your home to get components. When you need help with a cooling problem, speak to our experts. We'll be with you as quickly as possible.
Emergency AC Repair in Pickerington
AC faults need a fast resolution, especially in the height of summer when the heat is well and truly on outside. At Apex Plumbing, Heating, and Air Pros, we offer dependable and professional AC repair in Pickerington that is second to none and which will see your system repaired and ready to go in no time. The first you might know of a malfunction is when warm air starts blowing through your vents or when you get no response from your system. Thankfully, our technicians are primed and ready to help. We work with all kinds and makes and models of AC systems. We can also help with heating systems, so call us for help with all aspects of HVAC repair. Our team will have your system working perfectly again and your home cooling nicely as quickly as we can. Don't let a faulty system spoil your day when you have a team of experienced technicians just a phone call away. Your comfort is our absolute top priority and we'll give you peace of mind the moment you call.
Call us for air conditioner repair if you're experiencing:
Warm spots around the home
Weak or no airflow
Strange sounds or smells
No response to thermostat input
Professional, Local HVAC Repair in Pickerington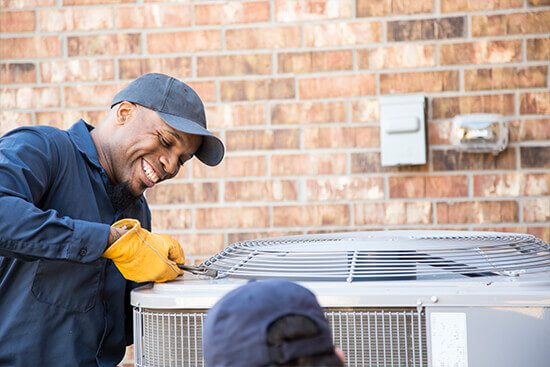 When you're looking for a team that offers the very best in AC repair in Pickerington, you've just found us. We're a BBB-accredited heating and air company and we'll always give you our best attention and service. We're "The Home of the Pros That Knows" and we'll work hard to get your AC back up and running as quickly as we can. From the moment we arrive at your home, we'll take care of you. From protecting your carpets and furniture to telling you exactly what we are going to do, we have you covered. If you've noticed a sudden problem with your AC system or a problem has been appearing every now and then, it's best to take action ASAP. The sooner you arrange HVAC repair, the sooner your home will be cool again. By heading off problems early, you can also save money on bigger repairs and potential energy spikes. We'd be delighted to take a look at your system and get it working perfectly again. Nobody else offers the high standards and value for money that we offer our customers.
We make it easy to arrange speedy AC repair in Pickerington. Simply call Apex Plumbing, Heating, and Air Pros and tell us what problem you are experiencing - we will fix it in no time!