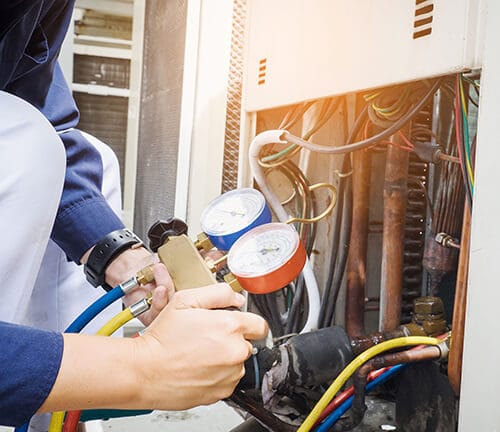 If you ever find yourself needing AC repair in Upper Arlington, OH, you probably need it right away. Whenever temperatures are at their highest, your air conditioner is more at risk of breaking down because it's running more often. This is also when you need AC the most to keep you and your family comfortable in very hot weather. When you see record-breaking temperatures, there are more issues than just keeping cool. If your air conditioner stops working in extreme heat, it can become dangerous for you and your family. This is why you need to really pay attention if you've noticed anything different or unusual with your HVAC system. A minor issue may become a major issue if you put off a needed air conditioner repair, leaving you without any AC.
Fast, Affordable AC Repair in Upper Arlington
Most air conditioners show tell-tale signs of issues before they break down. For example, the air blowing through the vents may not feel ice cold as it normally would. If the air isn't blowing as cold, your air conditioner will have to run more frequently to cool your home. If the air is lukewarm, it may run all the time and cause a sudden increase in your energy bill. When this happens, it's hard to tell if there's something minor causing the problem or something major. To make matters even worse, having your unit run continually can lead to an even bigger air conditioner repair.
You may also notice strange noises, such as squeaking or rattling. Noises coming from the fan could mean the fan motor is going out, or it could just be the belt. You won't know until a qualified technician troubleshoots the problem. Although your AC unit may still be working, the time to get it checked out is before it fails. If your drain pipe is clogged, the water can back up and create a leak that can damage your drywall. The longer you put off a repair, the worse the damage can be. Often, the repair turns out to be relatively simple, such as just replacing the filters. You never know if that simple issue now could cause an even bigger problem later. It's always better to take precautions and schedule your service before you need emergency AC repair when it's less convenient.
Many common repairs show signs before the HVAC system stops working:
Air isn't blowing as cold
Strange noises
Higher energy bill
Thermostat isn't working
HVAC unit has trouble starting
Upper Arlington's Air Conditioner Repair Team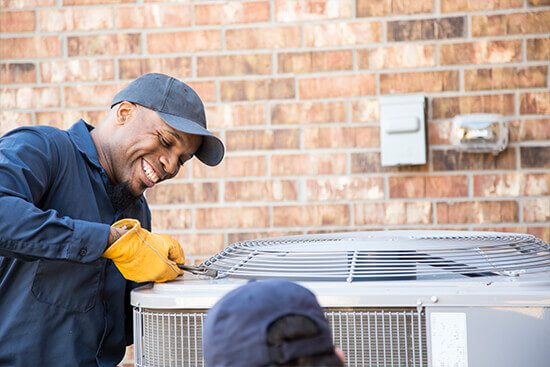 At Apex Plumbing, Heating, and Air Pros, we pride ourselves on providing fast, knowledgeable service to our customers in Upper Arlington. Any issues you have with your air conditioner will be handled promptly and properly by our highly-trained and licensed NATE-certified technicians. We understand how important it is to have a working air conditioner, so we strive to provide exceptional AC repair. Our qualified technicians are available 24/7, day or night, so you can rely on us whenever you need us.
We treat our customers like family, so if you're not happy, we're not happy. Our 5 star satisfaction guarantee means that we'll make it right if you don't agree you received 5-star service. You can also turn to us for a second opinion at no charge if you ever need one. We stay up on all the latest technology, so you can be confident in our expertise. This is why we're the home of the "Pros Who Knows."
If you're ever in need of an AC repair in Upper Arlington and looking for qualified, professional service, we're here to help. Call Apex Plumbing, Heating, and Air Pros!