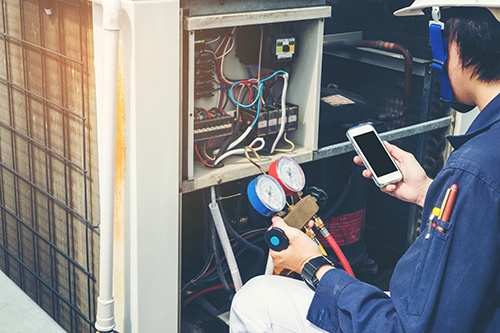 Schedule air conditioner installation in Delaware, OH, before the spring heat starts the rush. New HVAC installation can be time-consuming and disrupt your home for several days, so it's important to get the work scheduled early and at a time that's convenient for your household. You'll have many options for AC installation, particularly if your home doesn't already have some form of central cooling. Traditional single-stage air conditioning units using ductwork, or ductless mini-splits are both options that can deliver powerful cooling throughout your home.
Expert Air Conditioner Installation in Delaware
After 10 years, an air conditioner starts to lose energy efficiency and falls well behind on the efficiency technology built into newer units. Even if you've kept your air conditioner in great repair, you should seriously start to consider replacing it. You might save as much as 30% per year on heating and cooling costs with a new HVAC installation, particularly if you opt for an option with an excellent SEER rating.
Age isn't the only reason to schedule AC installation. If you don't have central air conditioning or your unit is out of warranty and experiencing expensive breakdowns, it could also be time for an upgrade.
When do you need to upgrade your HVAC unit?
Your AC unit reaches 10 years old
You no longer have an active warranty and your unit breaksdown
You notice hot spots even when the air seems to be running well
The electrical usage for cooling starts to increase
National rebate programs and tax credits make now a great time to consider a new air conditioner installation. Heat pumps, the most energy-efficient option for both heating and cooling your home are available at dramatically reduced prices for homeowners that qualify. Plus, even without the upfront discounts, switching to a heat pump can dramatically reduce the cost of cooling over the lifespan of the new unit. If you want to save money on your electric bill and take advantage of new tax credits offered for electrifying home heating and cooling systems, act fast. Our NATE-certified technicians can give you a comparison showing you the potential savings if you opt for a newer heating and cooling system.
Delaware's HVAC Installation Specialists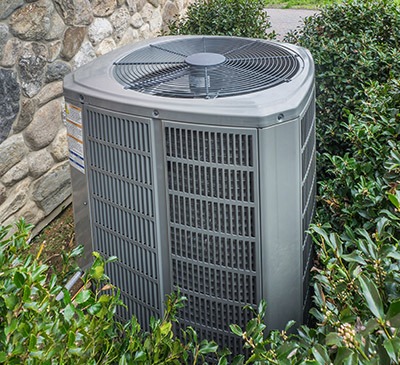 At Apex Plumbing, Heating, and Air Pros, we're proud to be an industry-leading supplier for all of your AC installation needs. Our exceptional customer service means you always receive 5-star service, guaranteed! We take the time to install your new unit, walk you through the operations and how to save the most when using it, and clean up after we're done. We'll leave your home just as we found, only better with a new air conditioner installation working to cool your home.
Check out the coupon offers we post and financing options for those with approved credit. Our goal is to offer fair and transparent pricing to all of our customers and flexibility to keep costs within budget. If you need a second opinion, no problem. We offer free, in-home estimates to give you a clear idea of the costs of air conditioner installation before you commit.
If you're ready for a free, no-obligation estimate on your HVAC installation project, call Apex Plumbing, Heating, and Air Pros today! Our team of friendly and highly-skilled technicians can get you on the schedule fast.