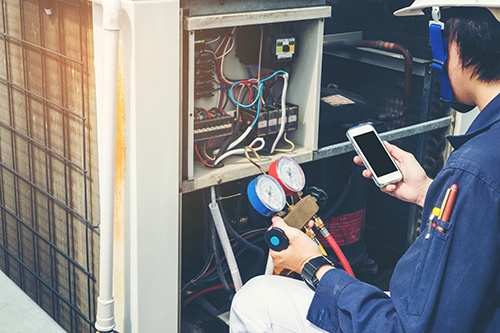 If you find yourself in need of air conditioner installation services in Dublin, OH, Apex Plumbing, Heating, and Air Pros have you covered. There's nothing worse than having your air conditioning unit quit on your unexpectedly, especially in the height of summer, so when you experience an issue, you'll want it handled fast. At Apex Plumbing, Heating, and Air Pros, our team of experts is here to provide top-quality, reliable HVAC replacement services to ensure the AC unit in your home or place of business is running effectively and efficiently. That way, you can stay cool, comfortable, and confident in your HVAC system.
Affordable HVAC Replacement in Dublin
Like all home systems, air conditioners have a lifespan. With proper maintenance and regular tune-ups, AC units can last anywhere between 10-20 years. Just because your system is cooling your home doesn't mean that it's performing at it its best. Over time, units can begin to develop problems such as leaks, decreased or inconsistent airflow and inaccurate thermostat readings. While some issues can be managed with maintenance services, in many cases, an air conditioner replacement may be the easiest and most cost-effective way to solve your problem If your home or commercial space is over 10 years old, it's a good idea to have a professional come and inspect your unit. Our team at Apex Plumbing, Heating, and Air Pros, can take a look at your unit, determine replacement services needed and provide you with a free, no-obligation estimate of what your air conditioner installation services will cost.
Some of the common signs that your AC unit needs to be replaced are:
Decreased, inconsistent or stopped airflow
Unit is cycling rapidly
Difficulty starting unit
Unpleasant smells are coming from unit
Strange noises coming from unit
Unexpected increase in utility bills
If you're experiencing any of these issues, it's important to contact a professional like Apex Plumbing, Heating, and Air Pros as soon as possible to diagnose the situation and recommend the most effective solution. If it is time for a new system, our team can provide the knowledge and expertise to get your unit installed quickly, efficiently and with care. Beyond keeping your environment cool and comfortable, a properly functioning AC system can offer a number of benefits. Scheduling air conditioner replacement services and upgrading to a newer model can improve the air circulation in your space to ensure you're breathing clean, healthy air. AC units in good working order can increase the energy efficiency of your home or business, leading to lower monthly utility costs. They can also help you cut down on maintenance costs that you may experience when dealing with an older unit.
Some of the benefits of replacing your HVAC system include:
Improved air circulation
Increased home energy efficiency
Lower monthly utility bills
Decreased maintenance costs
Trusted Experts For Air Conditioner Replacement in Dublin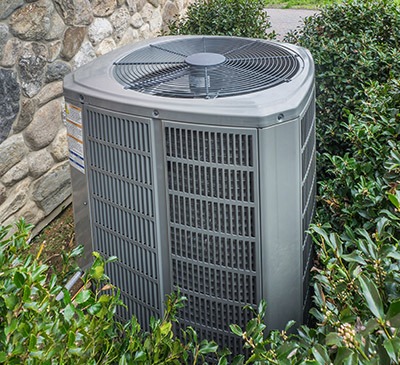 If you're experiencing an issue with your air conditioning system, Apex Plumbing, Heating, and Air Pros is your go-to company for HVAC replacement services in the Dublin area. We know the importance of feeling safe and comfortable in your home. That's why we're committed to providing 5-star services to everyone, every time. We operate with honesty and transparency in everything we do and pride ourselves in delivering fast, knowledgeable service options that are right for you and your home. Our services are available 24/7, so you can trust that we're here for you day or night, and our business is BBB-accredited, so you can trust that we'll get the job done right.
---
Are you in need of an air conditioner installation in Dublin? Call Apex Plumbing, Heating, and Air Pros today to schedule an appointment with one of our highly-trained professionals.