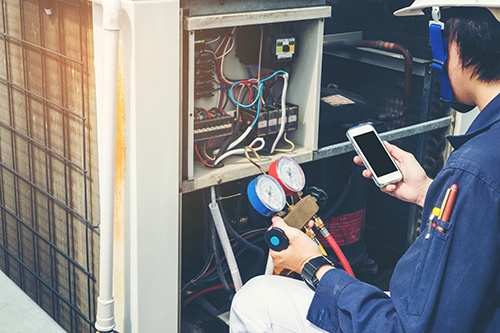 Scheduling your air conditioner installation in Grove City, OH is a great way to combat the hot, sticky and often uncomfortable weather we often see during the summer in Ohio. Better yet, a new AC unit can help you save money on your utility bills by ensuring air is cycling throughout your home as efficiently as possible. If you're ready to schedule HVAC installation services for your home in Grove City or throughout its nearby areas, contact the pros at Apex Plumbing, Heating, and Air Pros. Our experts are available 24 hours a day to help with emergency repairs and maintenance on your old unit, and we can provide urgent air conditioner installation services for you and your family to ensure your home is cool and comfortable.
Air Conditioner Installation in Grove City
Nothing compares to walking in from a hot, humid day to a cool, air-conditioned room. But when you're visiting a business or a friend's house, nothing feels worse than having to leave that comfort to return to a hot, stale home at the end of the day. With a new AC unit, you don't have to deal with that hot, sticky discomfort in your own home anymore. Schedule an air conditioner installation with Apex Plumbing, Heating, and Air Pros and we'll have you loving the climate in your home all year long.
While a good, well-maintained AC unit can certainly improve your quality of life at home, it can also improve your home's efficiency and your budget at the same time. Your new air conditioner can ensure your HVAC system cycles effectively and cools evenly, which means less energy expenditure, reduced carbon emissions, and best of all, lower utility bills.
Install a brand new air conditioner and enjoy benefits such as:
Healthier, cleaner air for your family to breathe
Improved home security due to fewer open windows and doors
A comfortable indoor climate for you and your family
Better sleep through effortless temperature control
An air conditioner comes with a wide array of benefits for your home and your family. From improving the quality of the air you breathe to ensuring your home is more secure and quieter now that you don't have to keep your doors and windows open for cooling, a new AC unit is well worth the investment.
Best Air Conditioner Installation in Grove City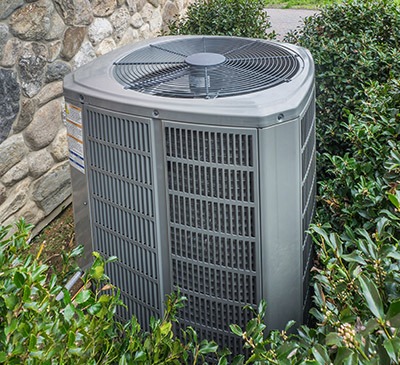 At Apex Plumbing, Heating, and Air Pros, we make you and your family our number one priority. We're committed to your comfort and it's our mission to do our part to ensure you can enjoy your own home. We're Ohio residents, too, which means we understand the unique climate in Grove City and as such, we understand the best way to optimize your HVAC system for better comfort levels year-round. We're dedicated to providing every customer with honest, reliable service and that means providing accurate estimates on every service call. You can trust our technicians in your home—everyone we hire is licensed, bonded, and insured. We make ourselves available for urgent repairs 24 hours a day, and we're committed to prompt service on all other calls.
Are you ready to schedule your air conditioner installation? Contact Apex Plumbing, Heating, and Air Pros today to schedule your free, no-obligation estimate.