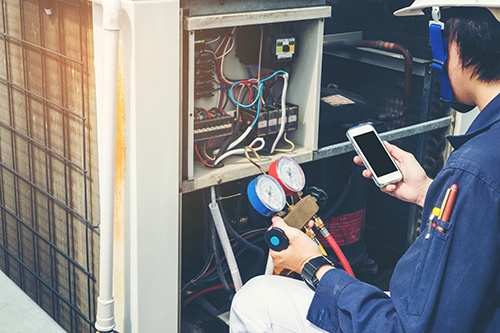 Is it time to enhance your comfort with a professional air conditioning installation in Marysville, OH? It could be a replacement for an aging unit that's costing you more than it should to operate. It could also be part of renovations or new construction or even an add-on unit for your home office or workshop. HVAC installation by experienced technicians that are carefully designed for your specific purpose can make a big difference. There's another reason more homeowners are moving ahead with a new AC unit: significant improvement in energy efficiency, which can save on your monthly budget.
Customized Air Conditioner Installation in Marysville
What's involved in arranging a professional air conditioner installation? Selecting the right unit for your home and budget is a great start, and there's a lot to consider. In the past, a replacement system needed to be sized for your home, but the technology was mostly the same. Now, you can choose between standard, two-stage, variable speed, and other models, each reflecting increasingly sophisticated compressor system design and energy-saving performance. Some of these models also provide a range of cooling, from simple cool to variable strength, depending on whether you're keeping the temperature just right, or cooling down a warm house. For energy ratings, as of 2023 we're now using "SEER2" ratings, which help when comparing heat pumps and split units.
Speaking of other types of AC installations, you may find that there are options you haven't considered for your AC system. Mini-split AC provides direct cooling into specific rooms from a compressor-based unit operating outside. If you're using window-based AC, it's a welcome change and very practical as well as energy efficient. Home offices are often cooled by these ductless mini-split AC units, so that workers don't have to run the whole house AC while they're working to stay cool. Your professional HVAC installation experts can recommend creative solutions for your comfort needs!
The success of an air conditioner installation in Marysville depends on factors like the mounting location and materials, refrigerant line condition and insulation, even the pressures developed in the ductwork during operation. Expert HVAC installation technicians make sure that when you replace your AC unit, all the support systems are ready to maximize your benefit from it. If it's a new installation, that's a good time to make sure you're off to a good start for years of reliable cooling. When your current air conditioning equipment shows signs of age like poor cooling, noise and vibration, frequent repairs, and high energy use, you can look forward to a fresh start along with a new AC unit. It's one of the many benefits of working with skilled HVAC professionals to select and install your AC equipment.
Items on the checklist for a great air conditioner installation:
Proper mounting location to minimize weather impact
Protected, quality refrigerant lines
Solid ductwork with proper static and dynamic pressures
Thermostat that's compatible with any new AC features
Professional HVAC Installation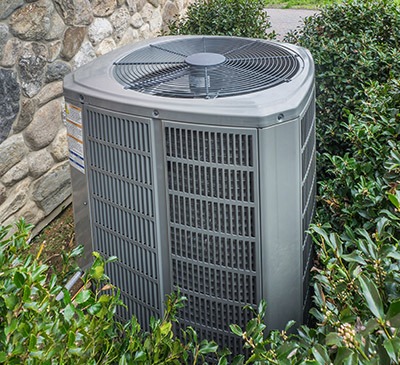 Our team ensures that your new AC unit will serve you well for years to come. We're proud of our team and their skills, experience, and great results. There are so many wonderful reviews from our valued customers online that reflect the quality of our home services in Marysville and beyond. Our technicians are friendly, professional, and available 24/7 to answer your questions and arrange help from our pros. Reach out with a question, get a quote on a new HVAC installation, or ask for a second opinion on repairs. We're the "Pros Who Knows," providing 5-star work and long-term support for homeowners.
Is it time for an energy-efficient new air conditioner installation for your Marysville home? Call Apex Plumbing, Heating, and Air Pros!