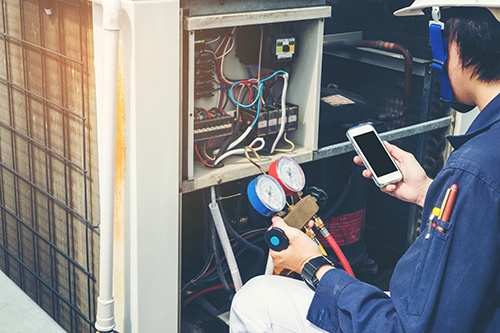 If you need an HVAC installation in Reynoldsburg, trust the team at Apex Plumbing, Heating, and Air Pros to help you find an AC unit or HVAC replacement that will keep your efficiency high, your comfort high, and your utility bills low. We're here 24/7 to help you keep your home comfortable, even when the weather outside isn't.
Air Conditioner Installation in Reynoldsburg
If you don't have an air conditioning unit at home, chances are you spend summer days (and nights) sleeping with wide-open windows, surrounded by noisy fans, and hoping for even the slightest of breezes to flow through the open window. Anyone who lives in Reynoldsburg knows those nights all too well, but the good news is that with a professional air conditioner installation appointment, it's only a matter of time before this scenario is a thing of the past.
Look forward to closing your windows and doors tight and enjoying a safer, more secure home. Move those table and floor fans into storage and enjoy a quieter sleep at night. And best of all, stop tossing and turning in the summertime heat so you can get a better, more restful sleep. The benefits of an AC unit in your home are nearly endless, and at Apex Plumbing, Heating, and Air Pros, we're committed to helping you experience them.
Benefits of air conditioner installation include:
Easy temperature control for a more comfortable home
Improved home security thanks to fewer open windows
Better air quality for you and your family to breathe
A more effective and more efficient HVAC system
There's more to an air conditioner unit than just cooling your home. Air conditioning can become an essential component of your HVAC system, helping to more efficiently and evenly cool your home when it's on, and improving cycling for your entire HVAC system. This ensures that HVAC components aren't running when they don't need to, reducing the amount of energy you use to heat and cool your home and, ultimately, reducing your utility bills.
Trust Reynoldsburg's Best HVAC Installation Team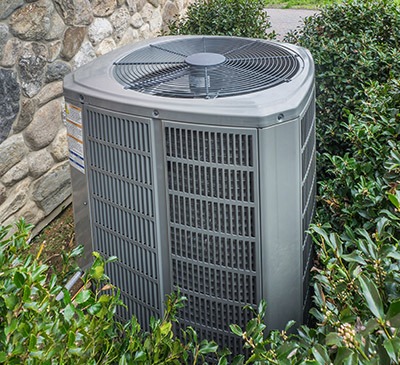 Apex Plumbing, Heating, and Air Pros is a top-rated business. You can trust our team to offer you honest estimates and prompt service on every call. Our team always arrives with fully-stocked trucks, so in most cases, your air conditioner installation or HVAC replacement can be completed on the same day as your estimate or shortly after.
We have a strong commitment to keeping you and your family comfortable and safe at home. That's why we always conduct thorough checks of our work before leaving your home. Our team also provides an array of plumbing services, including drain and sewer cleaning, pipe and fixture installation, and 24/7 emergency repairs.
Contact Apex Plumbing, Heating, and Air Pros today to learn more about our services and to schedule your free, no-obligation consultation.