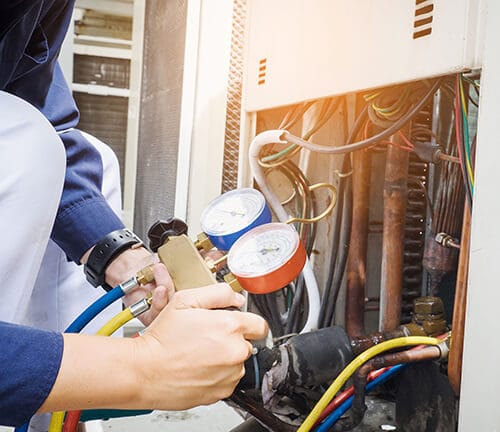 For air conditioner repair in Delaware, OH, come to the team at Apex Plumbing, Heating, and Air Pros. We understand what it's like when you have no cooling system and how quickly things can get really uncomfortable. Fortunately, our team is on hand to help and we'll ensure you have a working system again as quickly as we can. From faulty components that take your entire system down to leaks, weird sounds, and strange odors, we've seen it all.
We'll take care of your AC repair and give your system a clean bill of health. We can work on all makes and models of AC systems and carry a wide selection of spare components on our trucks. It means we won't leave your home to go and source parts and can often carry out repairs well within an hour of our arrival. Your time is precious to you and us and we'll aim to take up as little of it as we can. Get the best for your AC system. Contact our team today to arrange an appointment.
Pros in Air Conditioner Repair in Delaware
When it comes to air conditioner repair in Delaware, nobody comes close to our quality service and value for money. We'll provide you with an upfront cost to consider before we get started on your AC repair. We'll then tell you what we plan to do and what's involved. You'll never have to worry about hidden costs or strange charges on your final bill either. It's honest and reliable service every step of the way when you choose our team. AC problems can occur when you least need them and when you least expect them. So it's great to know that our technicians are available around the clock. Your comfort is important to you and to us. We know how fast a home can heat up with no working cooling system and we'll work hard to get your system back up and running before you know it. Our professional and courteous team is usually close to your area and we'll give you a firm ETA so that you know exactly when to expect us. Call us today and let us know what AC problem you are experiencing. We'll get to you fast to get you cool again.
Call us for air conditioner repair if you're experiencing:
Hot spots around the home
Weak or no airflow
Strange sounds or odors
No response to thermostat input
AC Repair You Can Count On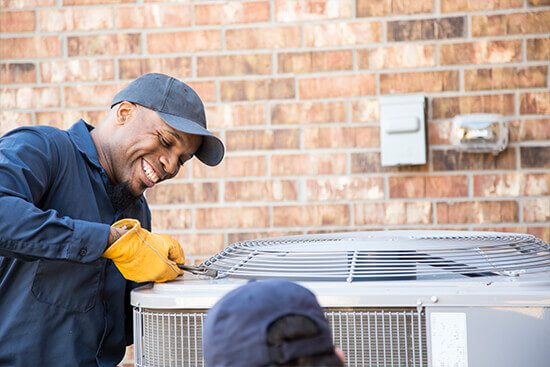 At Apex Plumbing, Heating, and Air Pros, we're experts in all aspects of air conditioner repair and our skilled and professional team is just a phone call away. We're also a BBB-accredited heating and air company so you know you can trust us to provide you with great service. From the moment you call us to the moment we arrive at your home, we'll give you peace of mind that you've chosen the best. We'll aim to take care of your AC repair on the same day and leave you with a system that provides unbeatable and dependable comfort once more. You'll be so relieved when you feel that cold air blowing again! If you've noticed a problem with your AC system and you're not sure where to turn, come straight to us. We're always ready to take your call and we'll let you know when you can expect us. It means you don't have to stop your daily routine or keep looking out of the window to see if we're there yet.
To find out more about air conditioner repair in Delaware, call the professionals here at Apex Plumbing, Heating, and Air Pros today. We're dedicated to completing your repair to the highest standard and restoring your comfort to where it should be.