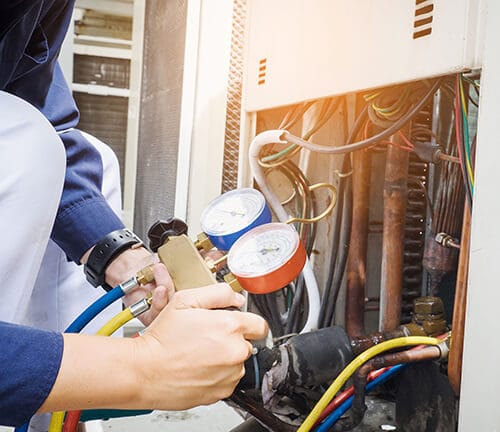 If you're in need of air conditioner repair in Marysville, OH, it's a good idea to schedule service with a professional HVAC company as soon as possible. Fixing minor issues can help prevent major problems from occurring, and you want to ensure your home is cool and comfortable as the warm seasons approach. Whether your system needs a quick filter changeout or minor part replacement or it has a more extensive issue that needs to be addressed, a professional HVAC contractor can help. The good news is that many common air conditioner issues are easy to repair, and by being proactive and scheduling service as soon as possible, your system will be running smoothly in no time.
Emergency Air Conditioner Repair in Marysville
There are many possible scenarios that can cause your air conditioner to malfunction. In some cases, your system may stop working due to clogged or dirty air filters that can easily be changed out and replaced. Other times, there may be a more serious issue such as refrigerant leakage due to a crack or hole in your air conditioner's copper coils. Some other common AC repair issues include electrical panel failures, drainage problems, and a lack of cold air when you turn on your system.
Even if the issue seems minor, it's always a good idea to schedule repair service with a reputable professional instead of attempting to repair it on your own. HVAC technicians have years of experience, and they're extremely knowledgeable when it comes to troubleshooting all types of air conditioner issues.
The technician will start by conducting a detailed inspection of your air conditioner to look for damaged components, leaks, and other common issues. In many cases, a professional AC repair technician will be able to perform all necessary repairs on the spot and get your system back in working order. In the event that your air conditioner cannot be repaired or requires extensive repairs, they may recommend a full AC replacement. Whatever the case may be, you can always trust the pros to get the job done right!
If your air conditioner exhibits any of the following signs, it may be time to schedule an AC repair:
Inaccurate thermostat readings
Warm air coming from vents when AC is turned on
Loud noises coming from vents
Musty or moldy odors in the home
Some additional signs of a malfunctioning air conditioner include frequent cycling and insufficient air flow throughout the home. You may also notice that the indoor air feels humid or "muggy." Frequent cycling is often due to limited air flow caused by clogged or dirty filters, and excess humidity is usually the result of dirty condenser coils. Fortunately, both of these issues are generally easy to fix with the help of a licensed HVAC technician.
Marysville's Best AC Repair Team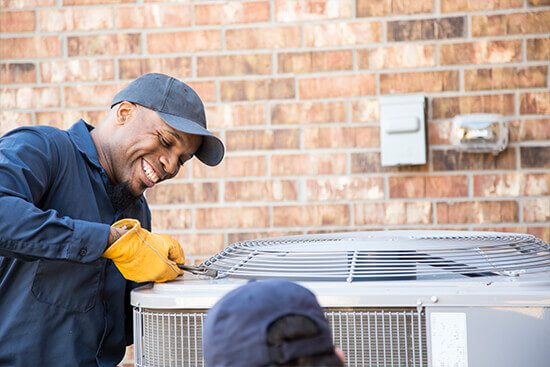 Our highly trained HVAC technicians are available 24/7 for AC emergencies, so you never have to worry about "sweating it out" if your system breaks down during a midwest summer heatwave. We offer a 5-star service satisfaction guarantee with every job, and we provide free, no-obligation estimates. The safety and comfort of our customers are and will always be our top priority, so you can expect the highest level of professionalism from our technicians at all times. We're ready to help get your air conditioner back in tip-top shape so you can enjoy cool comfort as the weather heats up!
Contact the friendly team at Apex Plumbing, Heating, and Air Pros to schedule your air conditioner repair in Marysville today!