If you are a business manager or owner searching for a reputable commercial plumber in Reynoldsburg, OH, you will find the solution at Apex Plumbing, Heating, and Air Pros. Operating a commercial building can be overwhelming and demanding, and being able to rely on a capable plumbing service is a huge part of that responsibility. Commercial plumbing requires satisfaction of standardized regulations along with meeting the plumbing-related needs of the building's occupants, employees, and/or patrons.

At Apex Plumbing, Heating, and Air Pros, we want to help you with all your plumbing contracting needs, whether it be for routine commercial drain cleaning or an emergency water heater installation.
Reynoldsburg Relies on Our Expert Commercial Plumbers
Those who manage the utilities for commercial buildings or complexes are well aware of the urgency and complex problems commercial plumbing issues can cause. Finding a dependable plumbing contractor who understands and respects those priorities is critical. Commercial properties and facilities refer to a very wide range of building and structure types, including but not limited to, department stores, service shops, shopping malls, schools, apartment complexes, churches, restaurants, hospitals, factories, and hotels.
Compared to residential plumbing, commercial plumbing jobs are very different in nearly every aspect. Industrial and public buildings are subject to a high volume of visitors/occupants, so the plumbing system features in these properties are often elaborate and compound.
Our certified and experienced plumbers can handle all commercial plumbing systems such as:
Public communal restrooms
Complex networks of faucet fixtures and pipe components
Industrial-size plumbing components and appliances
Boiler rooms
Upgrading outdated components to modern functionality and/or up to current code
Commercial drain cleaning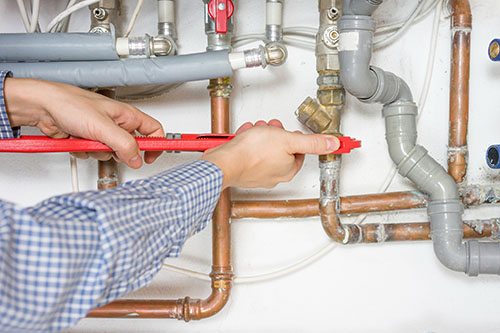 The #1 Commercial Plumbing Contractor in Reynoldsburg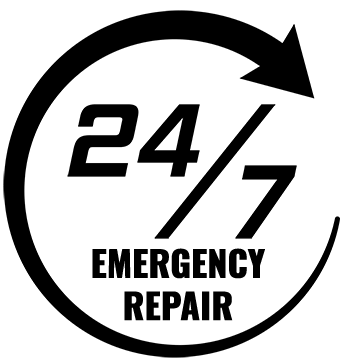 When it comes to hiring a commercial plumber in Reynoldsburg, we realize you have several choices. When you put your trust in Apex Plumbing, Heating, and Air Pros, you get a skilled, dependable commercial plumbing team you can call anytime. Plumbing malfunctions can happen at the most inconvenient hour, but we offer 24/7 emergency plumbing services. Years of commercial plumbing experience, combined with continued, advanced training, give our experts the skills and knowledge necessary to master traditional plumbing methods, as well as the latest modern plumbing products and techniques. And, we don't stop there! We proudly stand behind our work and products with some of the best warranties and guarantees in the industry.
Give us a call today at Apex Plumbing, Heating, and Air Pros, and let us show you why we are the top-rated commercial plumber in Reynoldsburg!