Your commercial plumber in Delaware, OH has to tackle industrial-grade problems quickly and with experience so you can get back to business. At Apex Plumbing, Heating, and Air Pros, we rush to unclog drains, repair broken pipes, and provide the services you need with our 5-star satisfaction guarantee. We work with you to make sure our commercial plumbing contractor team is providing the services you need. Our professionals combine talented plumbing repair and installation with solid values including timely arrival, fast service, clear pricing, and great communication.

Drains, grease traps, sewer lines, and water supply lines can get in trouble quickly and need fast repairs. Appliances like water heaters, essential for processes and to keep your commercial kitchen up to standards, need maintenance and repair that keeps your workplace on point. At Apex Plumbing, Heating, and Air Pros, "Home of the Pros," our experienced commercial plumbers tame your out-of-control plumbing in Delaware.
Reliable Commercial Plumbers in Delaware
From commercial hot water heater installation and repair to faucet repairs, our commercial plumbers provide detail-oriented service so your plumbing lasts. We know that your plumbing systems support safety, healthcare, food service, and other essential industries, and you need a commercial plumbing company that understands. Our commercial plumbers also provide preventive care such as video pipe and sewer inspection. Our expert backflow testing and prevention ensures that your water supply isn't affected by city water or the water supply in your industrial area.
Selecting your preferred commercial plumbing contractor also involves trusting that pricing will be straightforward, without complicated add-ons. Our team makes it easy to understand the cost of our services, and you'll be pleased at the many benefits of having our professional plumbers on the job for you. We stand behind our work 100%, and provide routine drain cleaning service and plumbing inspections so you can get ahead of developing problems.
Every commercial firm should keep our number handy for services like:
Plumbing repairs and installation
Drain cleaning and clog removal
Tankless water heaters
Water filtration
Sewer services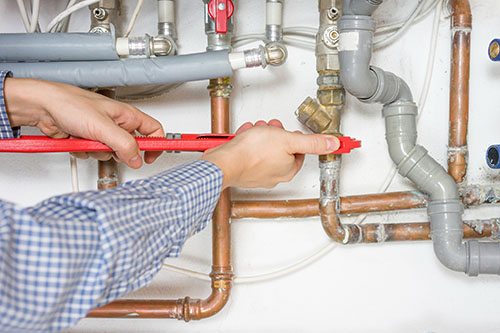 Trusted Commercial Plumbing Contractor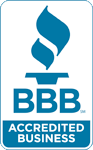 Working with the "Home of the Pros," you know your business will run smoothly with expert plumbers ready to help. At Apex Plumbing, Heating, and Air Pros we're your best source for experienced commercial plumbing contractor services in Delaware. Watch for our easily recognizable vehicles rushing to your aid stocked with parts and equipment, and enjoy routine repairs right away. Our over 6,000 great Google reviews and BBB accreditation are just two of our many awards and recognition.
Top businesses in Delaware call Apex Plumbing, Heating, and Air Pros their commercial plumbing contractor of choice. Join our family of plumbing excellence, call today!