You'll likely need drain cleaning for your Newark, OH home at some point over the years to clear out any blockages that are impacting your plumbing. When the time comes, our drain cleaning company is here to assist you. We'll identify any clogs or damage to your drains so we can get things flowing smoothly once again. Let's take a closer look at our drain cleaning services and what it's like to work with the Apex Plumbing, Heating, and Air Pros team.
Newark's Best Drain Cleaning Services
When a problem occurs with one of your drains, whether in a shower, bathtub, sink, or toilet, it can have repercussions in other areas of your plumbing system. Blockages in one drain can cause other drains to back up as well, potentially leading to burst pipes, water damage, and other complications. Water damage can be incredibly difficult and costly to remedy, so it is best to deal with blocked drains as quickly as possible.
Some of the most common signs that you need drain cleaning include:
Drains flowing sluggishly or not at all
Smell of mold or mildew coming from drain
Toilets backing up frequently
Gurgling or sucking sounds from drain
If you notice any of these indicators, be sure to reach out to our drain cleaning company right away. We'll send one of our expert plumbers out to your Newark home to inspect your drains. We can locate any blockages in your pipes, as well as any damage those clogs may have caused. We can then make a plan for cleaning your drains and repairing the damage.
We pride ourselves on being honest and straightforward, and we always provide you with a price quote before we get to work. This way, you always know exactly what to expect. We'll take the time to answer all of your questions as well, so don't be shy about asking us anything you'd like to know about drain cleaning and our other plumbing services.
A Drain Cleaning Company You Can Trust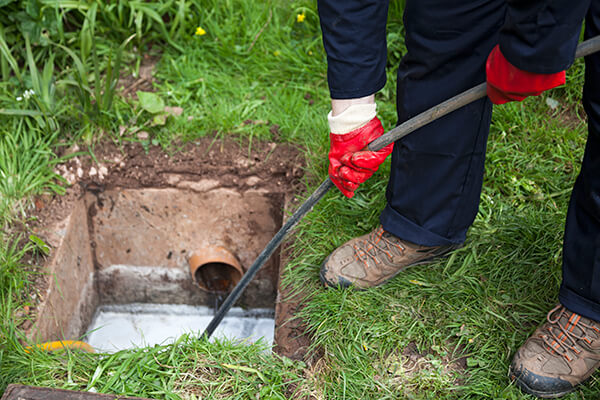 They don't call us the "Home of the Pros" for nothing. Our plumbers are experts at what they do and engage in ongoing training and education to keep their skills and expertise at the forefront of our industry. You can count on our team for tailored advice and guidance for your plumbing system's needs. It is our goal to provide five-star satisfaction to each and every client we serve.
For all your drain cleaning needs in Newark, you can count on Apex Plumbing, Heating, and Air Pros to get the job done right. Get in touch with us today to schedule a service appointment with our team.