For drain cleaning services in Marysville, OH that you can depend on, get in touch with the team here at Apex Plumbing, Heating, and Air Pros. When it comes to clearing clogged drains, nobody does it better. But don't take our word for it. Take a look at the wide variety of five-star reviews we've received from our very happy customers. We know that when a drain blockage hits, you'll want fast service and a complete solution. Clogged drains can be one of the most unpleasant household problems and you'll want to be rid of yours as quickly as possible. Don't let a blockage stink up your home or risk waste backing up into your property. Call our experts today.
Trusted Marysville Drain Cleaning Company
When you first spot the signs of clogged drains it can be a huge concern especially if you don't know where the drain clog is located. Before you reach for the drain cleaner, stop! These chemically loaded products can cause huge damage to your pipework and fittings and you could end up with a worse problem on your hands. Instead, call the experts here at Apex Plumbing, Heating, and Air Pros and we'll be with you as quickly as we can to sort out the problem. From hair and food waste to mineral deposits and face wipes, there are many things that can cause clogged drains. The good news? Our drain cleaning services in Maryville are here to eliminate them all!
The worst drain blockages are the ones that cause a nasty smell and waste to back up out of your drains. This is when you'll really need our help. We'll get to you fast to find a resolution to your problem. We're not called the "Home of the Pros" for nothing!
What are Common Causes of Clogged Drains?
Hair: Hair is a significant cause of drain backups because it binds with grease and other sticky material to form knotted clumps that are difficult to remove.
Soap: You may wonder how soap can contribute to blocked drains, but the fact is that some soaps are made with grease or fat, which combines with minerals in the water to clog your pipes.
Dirt: While the purpose of washing clothes is to remove dirt, you can spare yourself some aggravation by removing as much loose dirt and mud as possible before putting your clothes in the washing machine. Doing this will prevent the dirt from accumulating and forming clogs.
Food Waste: Many people make the mistake of putting food waste and debris down the drain instead of putting it in the trash or on a compost pile. Food waste, coffee grounds, and tea leaves don't break down and solidify over time to cause significant blockages.
Minerals: If your water has a high mineral content, these dissolved substances can quickly build up over time, causing drains to become slow and eventually stop.
Toilet Paper: If you're one of those people who insists on using a lot of toilet paper, remember that too much going down the drain at one time can cause a blockage.
Don't delay in calling Apex Plumbing, Heating, and Air Pros when you need urgent assistance with clogged drains in Marysville. Our reliable services mean you can call us at any time and we'll get one of our trained and experienced plumbers to you fast. We offer a 100% satisfaction guarantee and will get to work right away with our know-how and specialist equipment. The good news is that most drain problems can be cleared within an hour or less leaving you to get back to your day. Call us today to arrange drain cleaning services in Marysville that you can trust.
Your Drain Cleaning Pros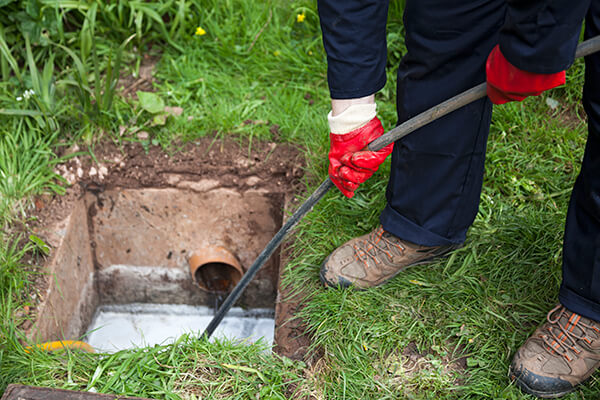 With our honest prices, dependable service, and five-star satisfaction guarantee, it's little wonder we're the first company our customers turn to when they need local drain cleaning services. We'd be delighted to help you today no matter what the nature of your clogged drains. Simply call our team and we'll be with you every step of the way!
Our drain cleaning services in Marysville are legendary! Experience top-rated plumbing services for yourself by calling us at Apex Plumbing, Heating, and Air Pros today.