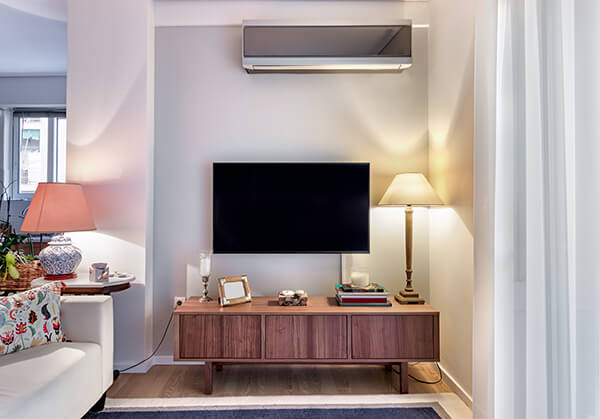 If you're on the hunt for efficient ductless air conditioners in Newark, OH, it's helpful to first understand what this type of system entails and why it could be a valuable asset for your home.
Ductless AC systems, as their name suggests, operate without the need for extensive ductwork typically found in traditional air conditioning units. Their versatile, energy-efficient, and space-saving characteristics have made them a popular choice among homeowners.
Energy-Efficient Ductless Air Conditioners
Ductless air conditioners provide a host of benefits that might be just what you're seeking for your Newark home. A ductless AC unit's energy efficiency is perhaps one of its most significant advantages. Unlike traditional systems, ductless air conditioners avoid energy losses associated with ductwork, translating to significant savings on your energy bills.
Their space-saving design is also an attractive feature for those with compact homes or rooms, as these units are typically wall-mounted and require no bulky ducts. These systems also offer improved air quality as they have multi-stage filtration that significantly reduces dust, pollen, allergens, and other particulates in the air.
Another standout benefit of ductless air conditioners is their quiet operation. Unlike traditional air conditioning units that can be quite loud and disruptive, ductless AC systems are whisper quiet, ensuring a peaceful environment in your home.
Plus, ductless AC systems are inherently customizable, allowing for individual temperature control in different rooms or 'zones' within your home. This zoning capability means that each family member can set the temperature to their liking in their respective spaces.
Not only does this enhance personal comfort, but it also contributes to energy savings, as you don't have to cool unused rooms unnecessarily. So, if you value tranquility and the ability to customize your home's comfort levels, a ductless air conditioner may be just the solution for your Newark home.
For those looking for a more detailed look at ductless AC units, here's some key points about what you should know:
They score high in energy efficiency
They have a space-saving design
They're made for flexible installation
They improve indoor air quality
They're extremely quiet
Newark's Top Ductless AC Provider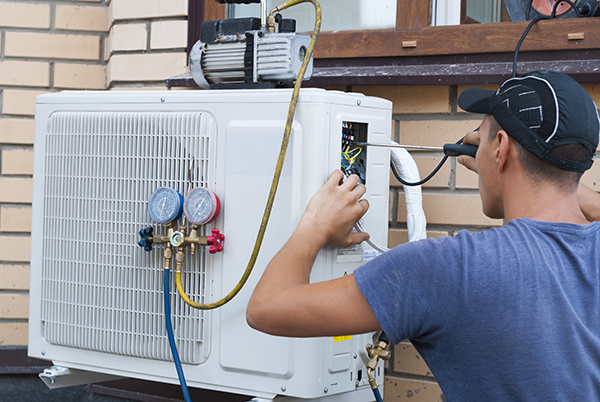 As a resident of Newark, you deserve to work with a reliable, high-quality service provider for your ductless AC needs. Apex Plumbing, Heating, and Air Pros has established itself as a leader in the local HVAC industry, offering comprehensive services for ductless air conditioners.
We're confident in our expert team's ability to provide efficient, effective, and reliable service, which is why we offer a five-star satisfaction guarantee to every customer. Our extensive experience and in-depth knowledge of ductless AC systems enable us to deliver first-class installation, repair, and maintenance services that are tailored to your specific needs.
At Apex Plumbing, Heating, and Air Pros, we know investing in a ductless AC system is a significant decision for any homeowner. We're committed to ensuring you receive the best value for your investment by offering superior workmanship and excellent customer service. We also provide free estimates and upfront pricing to ensure you can weigh every option to find the best fit for your needs.
Ready to experience the benefits of ductless air conditioners in Newark? Call Apex Plumbing, Heating, and Air Pros today to schedule your service and let us help you keep your home comfortable, energy-efficient, and perfectly cooled.