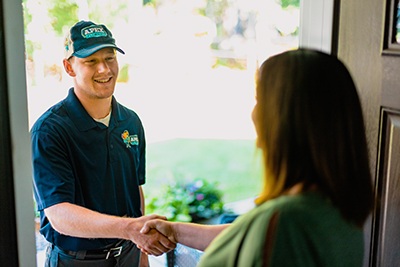 If you're looking for a professional to work on your HVAC in Newark, OH, turn to Apex Plumbing, Heating, and Air Pros for a full selection of heating and cooling services, including installations, repairs and tune-ups. Whether you're looking to boost the efficiency of your home's air conditioning or are hoping to improve your indoor air quality, the team of HVAC technicians at Apex Plumbing, Heating, and Air Pros has the skills for the job.
Certified Heating and Cooling Repair Team
Most household HVAC systems have an expected lifespan of well over a decade. However, they have several moving parts that can break or become worn. At Apex Plumbing, Heating, and Air Pros we have the tools and expertise to repair your HVAC systems. Our team can work with everything from mini-splits to larger systems. We provide free estimates for repairs and installations, and our team is always happy to offer advice on what sort of air conditioning system would best suit your property's size and needs.
Our HVAC services include:
Electric furnaces
Gas furnaces
Heat pumps
IAQ testing
Humidifiers
Dehumidifiers
Air purifiers
UV lights
Air scrubbers
Air balancing
Zoning systems
Thermostats
Ductwork
Looking for more than heating and cooling in Newark? Apex Plumbing, Heating, and Air Pros also provides trusted plumbing services!
HVAC Installation Services
Modern heating and cooling systems are energy efficient and do far more than just move air around. They also manage your home's humidity and can offer air quality improvements as well. Our installation services are highly rated with competitive pricing. Our team will come to you and discuss your needs and inspect your property. We also provide free estimates.
Preventative HVAC Maintenance
Regular maintenance can greatly prolong the lifespan of your HVAC systems and keep them performing at top efficiency. Our technicians can inspect your air conditioning and heating systems and correct potential issues such as clogged filters, coolant leaks or damaged motors. In addition to offering tune-ups for the thermostats themselves, we can also offer IAQ testing.
Investing in a heating or AC tune-up could reduce your energy bills and ensures your system is safe, efficient, quiet and effective when in use.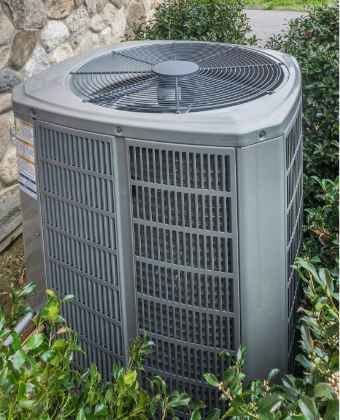 At Apex Plumbing, Heating, and Air Pros, we have a long history of providing HVAC services to Newark families. We offer a 5-star satisfaction guarantee on all work we perform, and are committed to providing high quality and professional services. As a Better Business Bureau accredited business, and winners of a HomeAdvisor Top Service award, we feel confident you and your family will be completely happy with the services we provide.
Apex Plumbing, Heating, and Air Pros is proud to be the top company for HVAC in Newark. Get in touch with our team today for a free, no-obligation estimate!