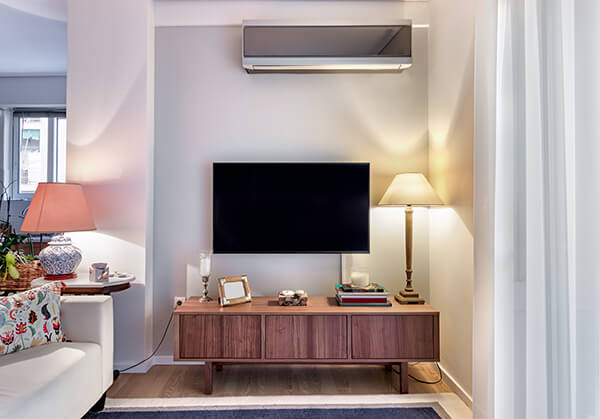 For those in the midst of scorching summers or icy winters, ductless air conditioners in Pickerington, offer an efficient and flexible solution for indoor comfort. Unlike traditional HVAC systems, these units allow for individual temperature control in different rooms and operate quietly while delivering the desired cooling or heating.
The ability to personalize the temperature in each space saves energy, reduces costs, and enhances comfort for every member of the household.
Versatile and Efficient Ductless Air Conditioners
For one, mini-splits are more energy-efficient than conventional HVAC systems. Their inverter technology provides precise climate control and reduces energy consumption by adjusting the power used by the compressor. Additionally, with ductless systems, you can create different temperature zones within your home. This means each family member can adjust the temperature in their room to their liking for personalized levels comfort and well-being.
As for installation, the process is straightforward and requires less structural alteration compared to traditional ducted systems. There's no need for expensive and time-consuming ductwork, not the accompanying risk of energy losses due to duct leaks. Finally, unlike window units that can be quite noisy, ductless air conditioners are some of the quietest on the market, making them ideal for spaces where silence is golden such as bedrooms and home offices.
A wide range of benefits makes this HVAC solution of ductless air conditions and mini-splits appealing to homeowners in Pickerington.
Some notable points that contribute to the rising popularity of these units include:
More efficient than duct air conditioning systems
Customizable installation options
Personalized temperatures through zoned rooms
Silent, peaceful operation
Along with our expert installation services, we provide comprehensive repair and maintenance services for ductless mini-splits and your other HVAC needs through our Care Bear Club Preventative Maintenance Plan. When you join, for instance, you can receive annual courtesy tune-ups and discounts on repairs and other services.
You won't find any high-pressure sales tactics or hidden fees with Apex Plumbing, Heating, and Air Pros. Instead, you'll receive honest advice and recommendations that focus on your needs and comfort. We also believe in giving back to our local community, and do so through our Alex Cares program.
Pickerington's Choice for Mini-Splits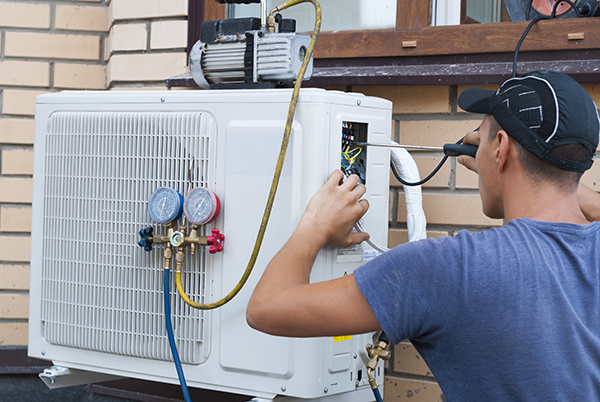 When it comes to the installation of ductless air conditioners in Pickerington, Apex Plumbing, Heating, and Air Pros has built a reputation for quality and professionalism with highly-rated satisfaction guarantees. Our expert team provides a seamless installation experience, ensuring your system is set up correctly and based according to your specific needs for maximum performance and longevity.
We understand the unique cooling requirements of the many different types and sizes of homes, offering custom solutions designed with your comfort preferences and budget top of mind.
Our commitment to ongoing training means our technicians are always updated on the latest HVAC technologies and practices. That's why, you can be confident that you're getting the best in service and technical expertise when you work with Apex Plumbing, Heating, and Air Pros.
Finally, Apex Plumbing, Heating, and Air Pros is more than just a contractor - we're a committed partner in enhancing your home comfort. We value our community and strive to deliver services that exceed expectations and build long-lasting relationships with our customers.
Make Apex Plumbing, Heating, and Air Pros your choice for ductless air conditioners in Pickerington. Contact us today to schedule your service and experience the many benefits of personalized home comfort.