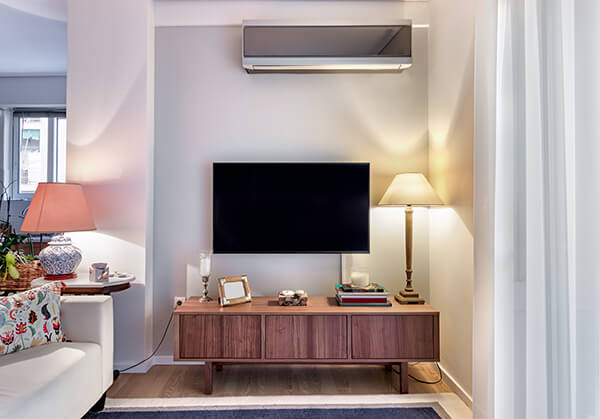 If you're considering installing ductless air conditioners in Powell, OH, you'll likely be pleased to learn about a whole new world of efficient, versatile, and convenient cooling for your household. Ductless mini-splits are an exceptional solution, offering unique benefits particularly advantageous for homes where the installment of traditional central air systems poses a challenge.
Versatile Ductless Air Conditioners in Powell
While the benefits of ductless air conditioners, or ductless mini-splits, are many, the heart of their appeal lies in their unique operation method. Unlike conventional air conditioners, which force-cooled air through ducts, these systems deliver air directly into different zones. This characteristic not only enhances energy efficiency but also contributes to superior indoor air quality. It eliminates the potential for dust, allergens, and other pollutants to accumulate and spread throughout your home via ductwork.
Furthermore, ductless air conditioners provide an ideal solution for homes with unique layouts or for spaces where traditional HVAC systems cannot be installed. For instance, homes with radiant heat panels, those that rely on a non-ducted heating system, or houses with additions like a sunroom can all benefit from ductless systems. This versatility also extends to older homes where installing comprehensive ductwork may be a challenge due to space or construction constraints.
Another valuable aspect to consider is the system's cost-efficiency over time. Ductless systems typically operate on less power than traditional air conditioners, as they are smaller and have no energy loss related to ductwork. This means, over time, you can save a significant amount on energy costs while enjoying comfortable, well-regulated temperatures in your home.
Finally, the ductless systems' quiet operation adds to their appeal. As the compressors and motors are installed outdoors, the indoor noise level is considerably low. Therefore, you enjoy a peaceful environment inside without the disruption of a loud air conditioning system.
Key characteristics of ductless mini-splits include:
High efficiency
Exceptional versatility
Streamlined installation
Zonal cooling flexibility
With Powell's hot summers and cold winters, a ductless system with a heat pump that also heats your home could be your best choice. This dual functionality heats and cools from a single unit, potentially saving you the cost and space of installing and maintaining separate systems. A professional HVAC service provider can assess your home, discuss your comfort needs, budget, and energy goals, and recommend the best system for you.
Powell Ductless Mini-Split Expertise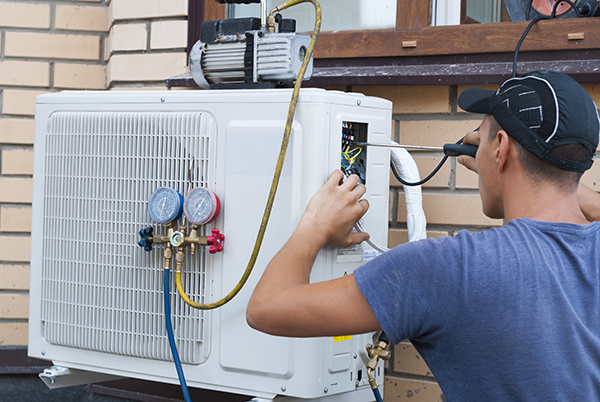 At Apex Plumbing, Heating, and Air Pros, we align our services with your unique needs. Our understanding of Powell's distinct climate and architecture nuances enables us to offer customized cooling solutions. We pride ourselves on our proven track record in installing, repairing, and maintaining ductless air conditioners.
Our team of seasoned HVAC professionals is committed to ensuring your system operates optimally throughout the year. From the initial installation through to regular tune-ups and timely repairs, we've got you covered.
A standout offering is our Care Bear Preventive Maintenance Plan. This proactive initiative helps you avoid expensive repairs and breakdowns, maximizing energy savings and prolonging the life of your system. We recommend biannual maintenance to ensure your ductless system remains in top condition.
At Apex Plumbing, Heating, and Air Pros, our commitment to transparency means you'll always have a clear understanding of your service options and associated costs. Plus, our five-star satisfaction guarantee reflects the pride we take in delivering top-notch service.
If you're considering ductless mini-splits in Powell, don't hesitate to call us to schedule a service with Apex Plumbing, Heating, and Air Pros today!