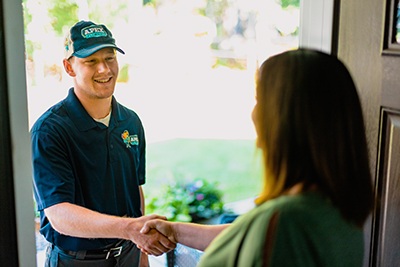 For all heating and air conditioning in Powell, OH, Apex Plumbing, Heating, and Air Pros is the trusted name. We have a 5-star satisfaction rating with our clients, proof of our commitment to delivering high-quality HVAC services.
Efficient Heating and Air Conditioning Repair
At Apex Plumbing, Heating, and Air Pros, we provide efficient heating and air conditioning repair services for homes and offices throughout Powell. Our work is quick and efficient, leaving no mess behind and letting you go back to your normal life relatively uninterrupted.
We have the tools and experience to diagnose and fix the problem without delay and will ensure a thorough job the first time, so you have complete peace of mind.
Our HVAC services include:
Electric furnaces
Gas furnaces
Heat pumps
IAQ testing
Humidifiers
Dehumidifiers
Air purifiers
UV lights
Air scrubbers
Air balancing
Zoning systems
Thermostats
Ductwork
Looking for more than HVAC in Powell? Our team can handle all your plumbing services and solutions!
Quality Heating and Air Conditioning Installation in Powell
Our professional team is committed to delivering quality heating and air conditioning installation solutions for Powell residents. We will come to your house, measure the area and provide you with a free estimate so you are free to decide on your own without any pressure.
Our honest and upfront advice is one of the reasons why many local residents choose us to install their furnaces and air conditioners, making sure you only opt for what you need and nothing more. We work with different heating and air conditioning brands, so you can choose something that aligns with your needs and budget.
Reliable Heating and Air Conditioning Maintenance
Apart from providing trusted installation and repair services, we also offer reliable preventative maintenance solutions for your furnace and air conditioner. This involves routine system checks, cleaning all parts and components, tightening loose connections and general maintenance to prevent premature breakdowns.
When done right, preventative maintenance will ensure your heater or air conditioner runs for much longer and reduces the risk of problems that can be prevented. We also check refrigerant levels and refill where necessary. We are experienced in all types of heaters and air conditioners, so you know we have you covered.
If you are looking for a trusted company that can do heating and air conditioning in Powell, look no further than Apex Plumbing, Heating, and Air Pros. Give us a call today.