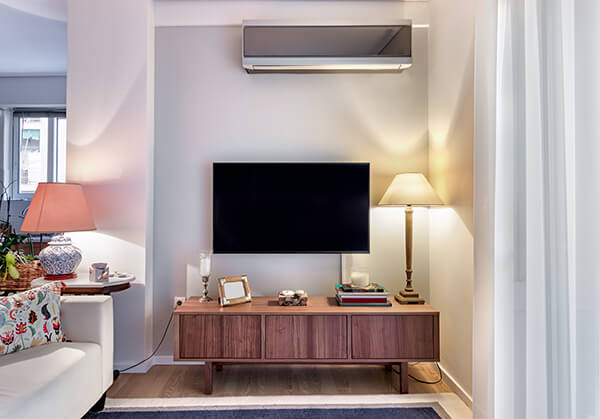 As hotter weather eases its way into the Midwest, now's the time to think about installing ductless air conditioners in Upper Arlington, OH. Ductless AC, also known as mini-split AC, is a more versatile and energy-efficient alternative to traditional air conditioning. Not only can it be tailored to your family's specific needs, but it can also help you save money on energy costs in the long run.
If you're thinking about installing a ductless air conditioner in your home, our HVAC experts are here to help you. We offer a wide range of top-tier heating and cooling products to keep your home comfortable year round, and we make the installation process as seamless as possible.
The Best Ductless Air Conditioners in Upper Arlington
A mini-split air conditioner consists of two main components: an indoor air-handling unit and an outdoor compressor or condenser. The indoor and outdoor components are linked by a conduit. Inside the conduit is a condensate drain, power cable, refrigerant tubing and suction tubing.
As warm air from inside your home travels through the conduit, it is absorbed by refrigerant fluid, which lowers the temperature of the air. The heat is then transferred to the outdoor unit, where it is sent back out as cold air to provide relief from the summer heat.
One of the key differences between ductless AC and conventional AC is that the former consists of multiple indoor units. Instead of a single central air system, mini-splits are divided into small units that are placed in each room of your house. This allows the cooling process in each part of your home to operate independently of one another.
If you want to lower the temperature in one room while maintaining a warmer climate in another, mini-split air conditioners allow you to do this seamlessly. The ability to tailor your cooling system to your specific needs is what makes mini-splits so popular among homeowners.
There are various other benefits that ductless air conditioners offer. Here are some of the main advantages to consider:
Non-intrusive installation process
Higher energy efficiency
Reduced environmental impact
Personalized comfort
Enhanced indoor air quality
Minimal maintenance required
If you're still unsure whether a ductless air conditioner is right for your home, be sure to schedule an appointment with an HVAC technician. A skilled expert will take the time to examine your home and discuss your needs with you.
This will help ensure that you're making the best decision for your home. During the installation process, you can expect our pros to get the job done efficiently and professionally. We strive to complete the entire process with minimal disruption to your routine so you can return to your most pressing responsibilities.
High-Quality Ductless AC Units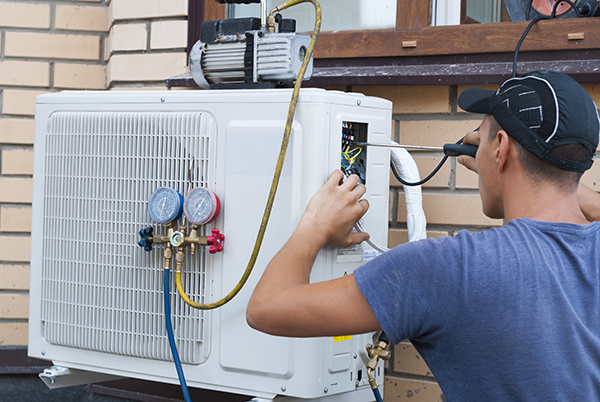 When it comes to your home's cooling system, it's worth investing in a quality unit that you can rely on. The pros at Apex Plumbing, Heating, and Air Pros have a wealth of experience under their belts that equips them to tackle any HVAC issue head-on. From mini-split installation to heat pump repair, we offer a wide range of heating and cooling services to meet your unique needs.
Our technicians always take the time to diagnose the issue and suggest various solutions according to your situation. We know that no two homes are the same, and we always take this into account when providing HVAC services.
If ductless air conditioners in Upper Arlington sound like the perfect match for you, give Apex Plumbing, Heating, and Air Pros a call today to schedule an installation!