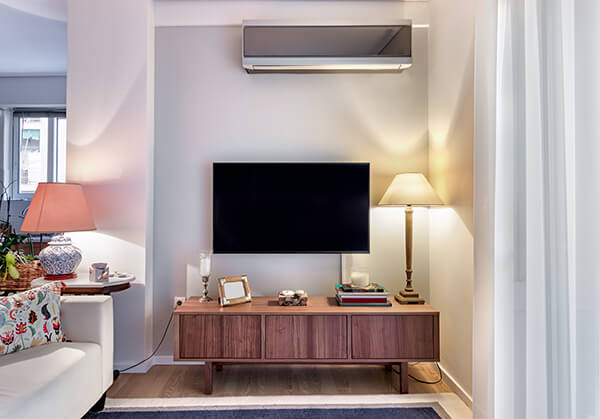 Are you interested in ductless mini-splits in Delaware? From enhanced temperature control to improved air quality, there are many benefits of mini-split air conditioners. Not only do they boost comfort, but they may also reduce long-term costs.
And, they solve many of the problems associated with traditional, ducted AC systems. Considering these benefits, it's no surprise more and more homeowners are switching to ductless systems. Let's examine how mini-splits work, their benefits, and where you can find installation services.
Ductless Mini-Splits in Delaware
If you've never used mini-split air conditioners, you're probably wondering how they work. Unlike traditional, central HVAC systems, ductless mini-splits don't need any central ductwork. Instead, they rely on indoor air handlers installed in different rooms. These handlers work with an outdoor condenser unit to deliver refreshing, cool air throughout the home.
Now that you know how mini-splits work, let's look at a few of their unique benefits:
Easy, quick installation
Heating and cooling abilities
Better air quality
Improved energy efficiency
Enhanced temperature control
A major benefit of ductless systems is that they're fairly easy to install. Unlike traditional AC systems, they don't need central ductwork. So, if your home doesn't have existing ductwork, you don't need to worry about constructing it. Generally, a mini-split installation can be complete within a single day. Another benefit of mini-splits is their dual functionality.
Many mini-splits are capable of providing both heating and cooling services, keeping you comfortable all year round. In addition to improving comfort, ductless systems can boost air quality. Since they don't have ducts, they're less likely to catch and retain pollutants. Not to mention, many mini-splits come with air filtration systems. Ductless systems also give homeowners more control over their home's comfort.
Because individual rooms have their own air handlers, homeowners can enjoy zoned temperature control. In other words, different areas of the house can be set to different temperatures. This is especially useful if you have multiple household members with varying temperature preferences. No more fighting over the thermostat -- everyone can enjoy their ideal temperature. Finally, mini-splits can improve energy efficiency over time.
Ducted systems are prone to duct leaks, which results in lost energy costs. And, they don't allow for zoned temperature control. This means you may end up spending money on heating and cooling services you're not using. Mini-split systems, meanwhile, solve both these issues, leading to reduced long-term costs.
Mini-Split Air Conditioner Experts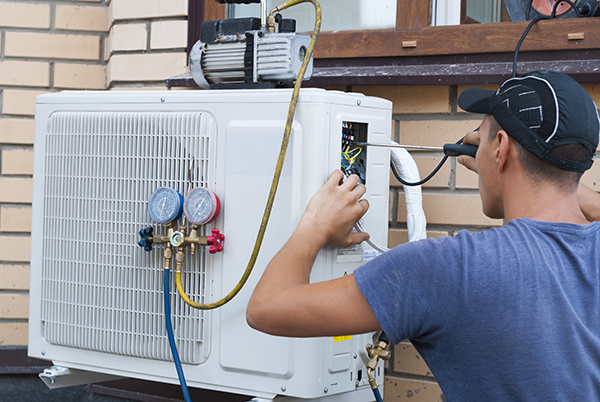 Whether you want to improve energy efficiency or heighten your home's comfort, mini-splits can help. At Apex Plumbing, Heating, and Air Pros, we're highly experienced when it comes to AC services. From ductless system installations to follow-up repairs and maintenance, we've seen it all. No matter what the project is, we'll get it done.With every project, we offer a 5-star service guarantee. That involves finding high-quality, energy-efficient systems, completing expert installations and making personalized recommendations.
And, we also provide free, no-obligation quotes. This way, you know exactly what you're getting at the start of service. Ultimately, our main priority is fulfilling your needs. Whether you're looking for budget-friendly options or are more interested in good energy efficiency, we're here to help. Our commitment to customer needs has earned us a great reputation in Delaware.
Looking for ductless mini-splits in Delaware? Contact the highly trained technicians at Apex Plumbing, Heating, and Air Pros today.