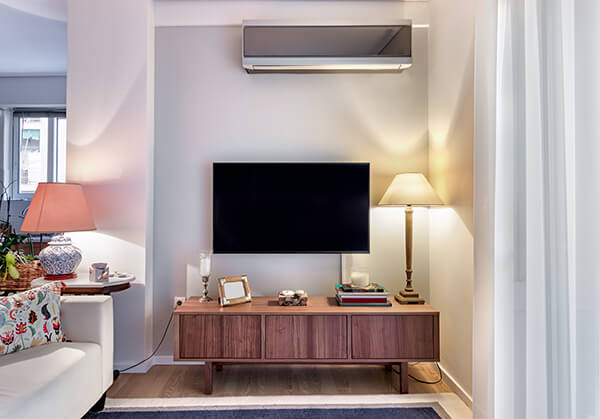 If you're considering installing ductless mini splits in Lancaster, OH, Apex Plumbing, Heating, and Air Pros is ready to assist you. Traditional air conditioning systems pump air around your property but don't give you a lot of control over individual rooms. With ductless mini-splits you can effectively break your property into zones, keeping the lounge and study at different temperatures throughout the day so everyone is comfortable.
Ductless Mini-Splits for Flexible Cooling
Ductless mini-splits are a versatile solution to the issue of air conditioning. They're compact units that don't use a lot of energy and that offer control over the temperature in each room. With the right setup they can even improve your indoor air quality. You can position them where you need them the most, without having to worry about running ductwork to the right areas.
Forced air systems transport air from room to room, and the ducts must be cleaned regularly in order to prevent a build-up of dust. If condensation forms in your vents you could experience mold and mildew growth. This is a common cause of odors coming from air conditioner vents.
With a ductless system, there are no ducts to clean. Air is cooled and circulated directly into the room in which the system is installed. This reduces the potential for contamination and also helps ensure the air conditioning is running at maximum efficiency.
There are many compelling reasons to choose ductless mini splits, including:
They're an easy way to create cooling zones in your home
If you're adding an extension, you can fit a mini-split more easily than extending a ducted system
Cut your energy bills while increasing your comfort levels
Ductless systems can be installed in the place of an older ducted unit when you're upgrading
Because they're more efficient than forced-air systems, they'll cut your carbon footprint
Most home air conditioning systems can be expected to last for about 10 years with regular servicing. Older units are more likely to be less energy-efficient and could have hidden issues such as relying on discontinued refrigerants that may be costly to replace when it's time to repair your system. Modern ductless air conditioners typically use a refrigerant such as R410A or one of the other new-generation refrigerants that are better for the ozone layer than older refrigerants while also offering fast and energy efficient cooling.
If you're considering upgrading an existing air conditioning unit, why not talk to the team at Apex Plumbing, Heating, and Air Pros about installing a ductless system.
Your Go-To Installers of Ductless Air Conditioners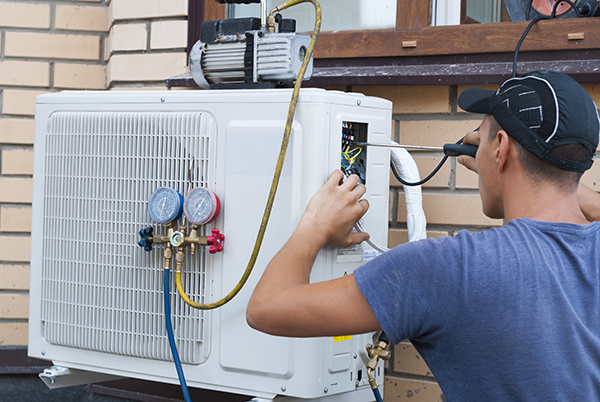 Apex Plumbing, Heating, and Air Pros has extensive experience in the world of air conditioning and is proud to serve the Lancaster community. We offer a five star service guarantee and free, no-obligation estimates. Our highly skilled technicians are committed to staying up to date with the latest in air conditioning technology and are eager to use their knowledge to help you save energy and stay cool.
We offer a number of deals and payment options to help homeowners spread the cost of their new ductless air conditioners and ongoing servicing and maintenance. Our service guarantee ensures you can feel confident you'll get five star work and polite, professional treatment from our tradespeople.
If you're renovating your home or are considering making the switch to ductless air conditioners, just call Apex Plumbing, Heating, and Air Pros today to request an estimate.