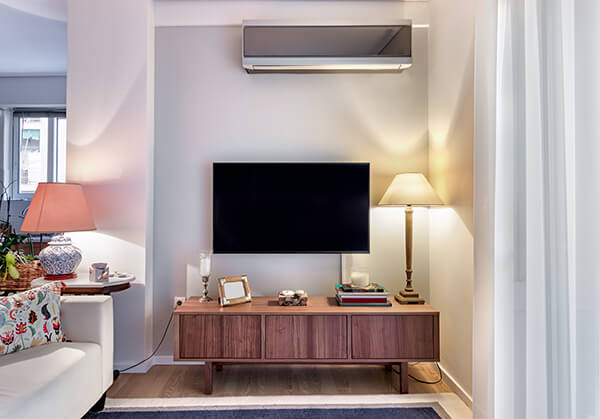 As summer heat descends upon Reynoldsburg, OH, ductless mini-splits are becoming a preferred solution for homeowners who value efficiency, control, and flexibility in their home cooling. Also known as mini-split air conditioners, these systems offer unique benefits that set them apart from conventional air conditioning options. Let's delve into the features and benefits of this game-changing technology that's reshaping the way we keep our homes comfortable.
The Many Benefits of Ductless Mini-Splits
Ductless mini-splits are small-scale, high-efficiency cooling systems that operate without the extensive ductwork required by traditional HVAC units. They consist of an outdoor compressor and one or more indoor air-handling units connected by a conduit.
Here's why they're becoming a go-to choice for many Reynoldsburg residents:
Improved energy efficiency
Reduced carbon footprint
Enhanced temperature control
Flexible installation options
Quieter operation
Customizable, attractive aesthetics
Improved indoor air quality
Easier installation process
One of the most appealing aspects of mini-split air conditioners is their energy efficiency. Without ductwork, there's no risk of energy loss from leaks or poorly insulated ducts. Each indoor unit can be controlled individually, allowing homeowners to cool only the rooms they're using instead of cooling the entire house. Plus, with smaller size and flexible zoning, these systems often result in a reduced carbon footprint, contributing to a healthier planet.
Furthermore, these systems can be installed virtually anywhere in the house, including additions and areas without existing ductwork. The quiet operation of these systems is also a welcome relief to anyone disturbed by the constant hum and occasional clanking of traditional systems.
Traditional HVAC systems can be bulky and intrusive. In contrast, ductless mini-splits are sleek and compact. With a variety of styles available, they can easily blend with your home's decor, enhancing the aesthetics rather than detracting from them.
Additionally, these systems are designed to filter the air as they cool it, removing dust, allergens, and other particles that can impact your indoor air quality. This can make a big difference for homeowners with respiratory conditions or anyone concerned about the quality of the air they breathe.
Bringing Mini-Split Air Conditioners to Reynoldsburg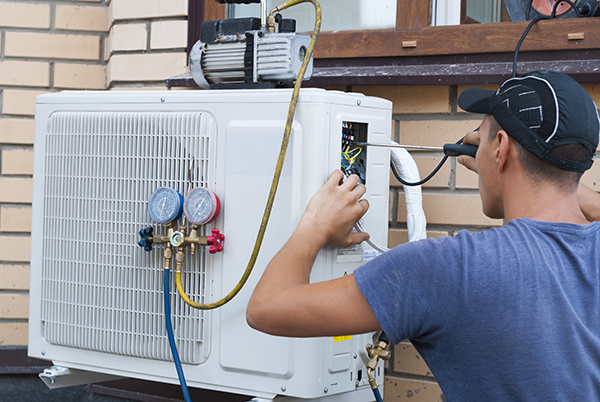 At Apex Plumbing, Heating, and Air Pros, we believe in providing tailor-made solutions to address the cooling needs of Reynoldsburg residents, a philosophy perfectly embodied by ductless mini-splits. They're ideal for homes with unique layouts, older buildings with no existing ductwork, or homes where individual temperature control is preferred.
When you choose Apex Plumbing, Heating, and Air Pros for your mini-split installation, you're choosing a team of experienced professionals who guarantee a five-star level of customer satisfaction. We take pride in our attention to detail when it comes to the level of service we provide. For instance, our thorough and upfront communication means you'll get a text of a picture of your technician arriving on time at your door.
Furthermore, our technicians are trained and well-equipped with the latest and greatest technologies to handle any challenges that may arise during installation. Plus, we offer expert installation and ongoing support through our Care Bear Preventative Maintenance Plan to ensure your system operates at peak performance for years to come.
Imagine a summer in Reynoldsburg without the discomfort of uneven cooling, the constant hum of an overworked HVAC, or exorbitant energy bills. Ductless mini-splits make this vision a reality. With superior temperature control, flexibility, and energy efficiency, these systems are an excellent choice for anyone looking to upgrade their home cooling.
Take the first step towards a cooler summer with mini-split air conditioners in Reynoldsburg. Call Apex Plumbing, Heating, and Air Pros to schedule a service today!