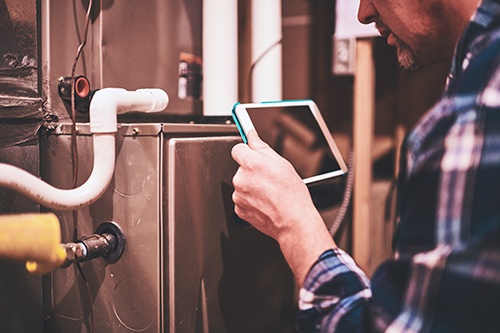 Think about the difference furnace installation in Grove City, OH, could make to your winter comfort. If your existing furnace struggles to cope with demand and costs you more and more to run yearly, it could be time to upgrade. Today's furnaces are modern and efficient systems designed to save money on energy bills and give you dependable performance throughout the winter.
When you turn that thermostat up, you need a responsive and reliable furnace that will warm your home to the optimum desired temperature. If your furnace is currently unable to do that, you need our team. We offer furnace replacement services that will save you money on repairs, save you money on energy and give you total peace of mind. No matter what your home's heating needs are, we'll ensure they are met. Speak to us today to learn more about a new furnace's benefits and why we're the best team to take care of the job for you.
First For Furnace Installation in Grove City
Is your existing furnace on its last legs? Are you noticing a big peak in your heating costs? Perhaps you're spending more and more on furnace repairs. A new furnace could save you money in the long run. You could also take out one of our on-approval finance options to make affording your new furnace easier. We'd love to tell you more about furnace installation in Grove City and recommend the perfect furnace to suit your home and family's comfort needs. Our professional and experienced technicians will then arrange the installation of your furnace and ensure you are delighted with the results.
Worried about what to do with the old system? Don't be! We'll take it away for you and dispose of it in the most sustainable and eco-friendly way. It's all part of the service when you choose Apex Plumbing, Heating, and Air Pros for furnace replacement. We can also tell you more about the savings you might be looking at by arranging furnace installation. You might be surprised at how much you can save compared to what you spend now. And, of course, your comfort levels will be much improved! Speak to our team today to learn more about our furnace services and how we can help you.
Here are some reasons you might need a new furnace:
Uneven temperatures
A spike in your energy bills
Frequent repairs
Strange noises or smells
Arranging Furnace Replacement Couldn't Be Easier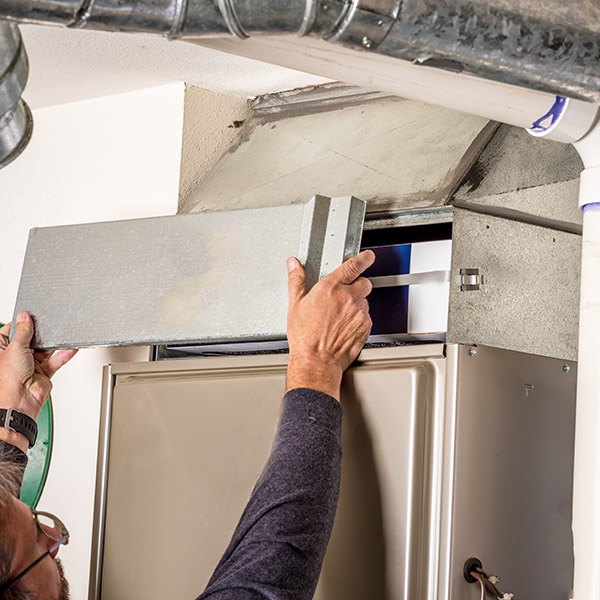 A furnace should always fire up perfectly and heat your home sufficiently and efficiently. Repairs will usually be your first port of call if yours is leaving you cold or not working as it should. However, older systems can be expensive to repair and could even be beyond repair. At Apex Plumbing, Heating, and Air Pros, we offer our customers peace of mind and total comfort with furnace replacement services of the highest possible standard.
Our slogan is "The Pros Who Knows" and it shows in everything we do. From the moment we provide you with a quote to the moment we fire up your new system for the first time, you'll know you've made a great choice. We're also proud to be a BBB-accredited business. It's a status we've worked hard for based on the honest service and amazing workmanship we offer to every one of our customers. No matter your furnace, we recommend a replacement that saves you money on repairs, maintenance, and energy costs. Why not speak to our team today to learn more about a new furnace for your home? We'll give you the best service possible and a five-star guarantee you can trust.
Speak to the team at Apex Plumbing, Heating, and Air Pros today and discover why we're number one for furnace installation in Grove City. We're dedicated to keeping you warm and cozy in your home.