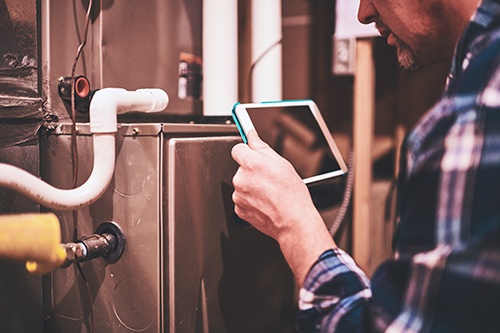 If you need a new furnace installation and replacement in Lancaster, OH, it's important to move fast to ensure your home is prepared for the chilly winter temperatures. Whether your furnace has reached its peak age or you want to upgrade your existing system to a more energy-efficient model, time is of the essence. You may notice that your furnace is making unusual noises or doesn't heat your space as efficiently as it used to, or the indoor air in your home may feel overly dry or humid. Whatever the case, scheduling new furnace installation or furnace replacement services as soon as possible can help ensure your home is safe, warm, and comfortable.
Quality Furnace Replacement and Installation in Lancaster
The average furnace should run efficiently for approximately 15 to 20 years when properly maintained. If your furnace is past this age, or if you've noticed that you're scheduling repairs more often than not, it may be time to consider replacing your system. Some additional signs that indicate your furnace is wearing out include frequent cycling, poor indoor air quality, and unusual noises from your home heating vents. Faulty air blowers can lead to extremely high heating bills and cause burning smells from the vents. Installing a new furnace can eliminate the need for constant repair calls, dramatically reduce your home's energy costs, and, most importantly, heat your home more efficiently.
There are many things to consider if you're trying to choose between installing a gas or electric furnace. Electric furnaces are designed to last between 20 and 30 years and are easy to install and maintain. In general, electric furnaces cost less to install than gas furnaces. However, gas furnaces are typically less expensive to run when compared to electric furnaces. Gas furnaces also tend to heat spaces faster than electric furnaces. If your home is large, it may be better suited for a gas furnace.
Here are some additional indicators pointing to a malfunctioning furnace:
Increase in heating costs
Heavy dust build-up around heating vents
Furnace won't start or stop
Cold air coming from vents when the furnace is turned on
Electric furnaces also give off telltale signs when they're not functioning at maximum efficiency. Popping noises, consistent buzzing, or rattling sounds may be due to an electrical issue and clogged, or dirty air filters can cause poor indoor air quality and hinder airflow. While many electric furnace issues are repairable, it may be time to replace your system if it's over 30 years old or requires extensive repairs.
Get an Estimate on a New Furnace in Lancaster Today!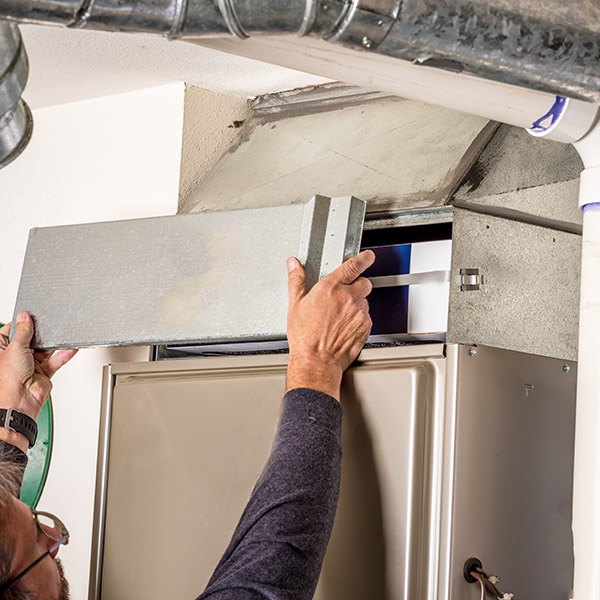 At Apex Plumbing, Heating, and Air Pros, providing top-notch service with every job is at the top of our priority list. You can expect 5-star service from us at all times, and we stand by our reputation as one of the best furnace replacement contractors in Lancaster. If your furnace breaks down in the middle of the night or over the weekend, you can count on us for a quick response. We offer live answering 24/7, so you'll always be able to reach someone at our office. You can also reach us easily via our online appointment scheduling tool. Best of all, we provide free, no-obligation estimates for all furnace replacements and installations.
Contact Apex Plumbing, Heating, and Air Pros today to learn more about our expert heating installation services!