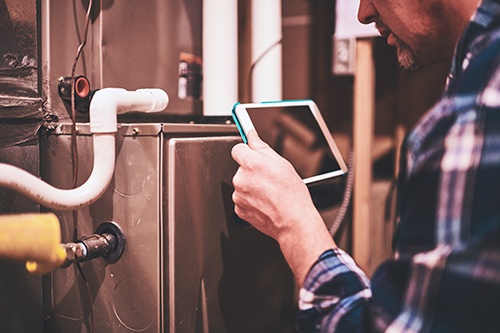 If you need help with furnace replacement and installation in Newark, OH, Apex Plumbing, Heating, and Air Pros would be delighted to help you. We offer expert furnace installation services that you can count on to save money and give you dependable heat and comfort throughout the long winters. A new furnace could make a huge difference in energy costs and be far more reliable than an old furnace prone to regular faults. Homeowners throughout the area rely on us for our HVAC services. We're proud to be the "Pros Who Knows," and that's more than just a slogan.
We offer years of expertise in furnace installation, and we'd be delighted to talk you through the options available. We also offer a 5-star satisfaction guarantee and are proud to be BBB-accredited. If you're not completely satisfied with the service you receive from our team, we'll take care of you. We are committed to customer happiness and comfort, which shines through in all we do. Give our team a call today, and we'll tell you more about our services and what we offer.
Affordable Furnace Replacement and Installation in Newark
Furnace replacement in Newark doesn't need to be a chore to arrange or impossible to afford. We give you complete peace of mind with our commitment to our customers and our honest prices. If your furnace is older than 10-15 years, it could be coming to the end of its useful life. An old furnace can cost more and more to run and could break down without any warning. Don't take the risk this winter. Speak to our team today to learn more about our furnace range and the difference a new furnace could make to your home. We can tell you more about the available systems and what kind of energy savings you could realistically experience. Don't wait until the chills set in. A new furnace installed in the fall or earlier will ensure you are ready to experience complete comfort once the cold and darker days start. You can be sure that no matter which furnace you choose from our range, it will be installed with precision and guaranteed to give you dependable performance and efficient service. Call us now to secure an inspection and quote from our team. Our honest prices and outstanding workmanship set us apart from other furnace installation companies.
Here are some reasons furnace replacement might be a good choice:
Uneven temperatures
A spike in your energy bills
Frequent repairs
Strange noises or smells
Install a New Furnace in Newark Today!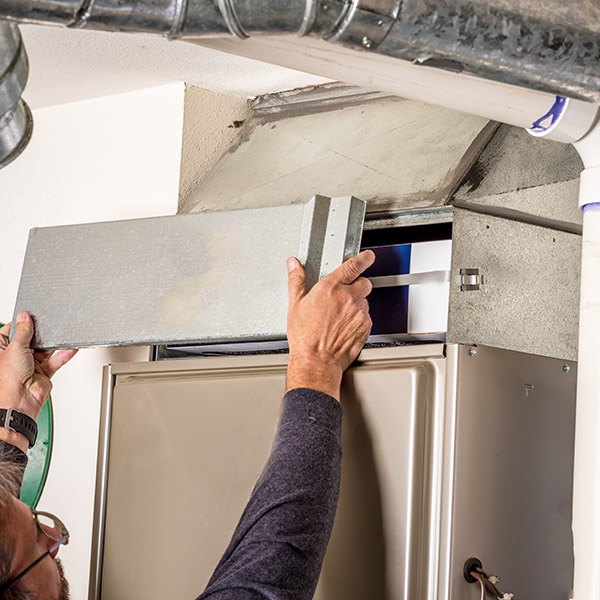 As a BBB-accredited HVAC company, we understand the importance of looking after our customers to maintain our status. From recommending the perfect new furnace to providing you with an affordable installation price, you can count on us. Our experienced technicians will arrange a day for your installation to take place. We'll arrive on time, ready to swap out your old furnace and replace it with a brand-new energy-efficient model that will improve your comfort. Worried about the initial cost? Don't be. We offer plenty of on-approval financing options that make purchasing a new furnace much easier. We also offer HVAC maintenance that will keep your system in top condition year after year. A well-maintained system is likely to stay much more efficient and operate longer than a system that is not maintained. With our range of efficient furnaces from some of the leading names in the business, we're the first choice for many homeowners looking for dependable furnace installation.
There are so many reasons to choose a new furnace, including:
Lower energy costs
Improved comfort
Fewer repairs
Improved air quality
Get in touch with the team at Apex Plumbing, Heating, and Air Pros today to discover why we're a leading name in furnace replacement in Newark. We'll only ever give you the best service and systems, and that's guaranteed!