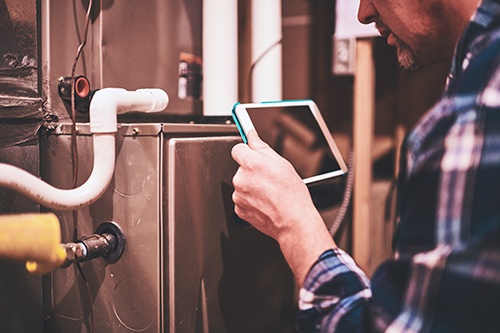 Are you looking for a furnace installation and replacement in Pickerington, OH? Are you ready to upgrade or maybe switch to something more energy efficient? Maybe you're looking for a furnace replacement because your home isn't staying as warm as you feel it should. Whatever your reason, you probably have some questions about the service and could use a helping hand. That's where our team at Apex Plumbing, Heating, and Air Pros can help! From determining whether your furnace needs a few repairs to picking out the right size and type of unit for your home, you've got decisions to make.
The Best Furnace Replacement and Installation in Pickerington
How do I know when to replace my furnace? How do I know which furnace is right for my home? How long will it take to have a furnace installation done? If these are a few of the questions swirling through your head, you're not alone. Homeowners have a lot to navigate when it comes to keeping their families warm. Heaters generally let you know when they're about to go out. The signs are there, from unexplained increases in your energy bill to frequent repairs. If your furnace breaks down and you're wondering if you should repair it or retire it, a trained technician can help. An accurate diagnosis is needed. From there, the cost of the repair can be determined. A good rule of thumb is if it costs half as much or more to repair it, you might as well buy another one. The age of your heater is also a good indicator of whether a furnace replacement is needed. Heaters generally last anywhere from 15-20 years, so if your furnace is getting close to the 10-year mark and it's costing you frequent repairs, you may want to start budgeting accordingly.
Indicators that it's time to get a new furnace:
System is ten years old or older
Unit is increasingly noisy
Unable to keep your home at a comfortable temperature
Little to no airflow coming from the vents
Is your furnace showing any of these signs? A furnace installation may be a big disrupter to your life, so the longer you have to plan, the better. Hopefully, your furnace replacement doesn't come as a surprise, and you don't have to worry about an alternative heat source while in the process. Either way, you'll need a professional from day one. Don't hesitate to get diagnostics done to determine what's happening with your unit if you've noticed any of the previously mentioned signs.
It may just be a simple repair, but at least you'll be ahead of the game. A new furnace comes with a few perks. You can expect your energy bills to be lower thanks to the energy efficiency all new furnaces bring. Plus, you'll see fewer repairs, better air quality, and a more even and comfortable temperature throughout your home. If you have a furnace installation scheduled, ask your HVAC technician about a maintenance schedule for your unit so you can maintain its energy efficiency and prevent annoying breakdowns.
Certified Technicians Ready to Install Your New Furnace in Pickerington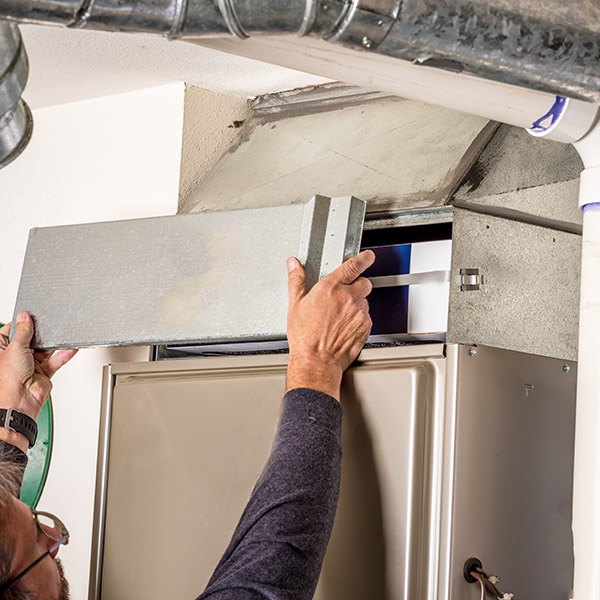 If you're looking for a company that delivers quality furnace installations, look for a company with a proven track record. Glowing reviews and awards are great indicators that a company is trustworthy. And that's exactly what we have to offer. We're proud to serve the good people of Pickerington and are honored every time we see the positive feedback they've left for us. We are a BBB-Accredited business and Top Rated on Home Advisor. We received the Angie's List Super Service Award in 2021 and have continued to offer the excellent customer service and quality workmanship we're known for. We feel our track record gives future customers peace of mind when they choose us for their furnace replacement.
Call Apex Plumbing, Heating, and Air Pros if you need a furnace replacement and installation in Pickerington!