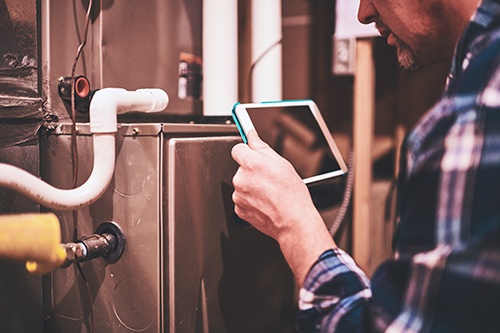 If you're looking for a furnace installation and replacement company in Westerville, OH, you want someone you can count on. That's where our team at Apex Plumbing, Heating, and Air Pros can help! Westerville winters are cold. The last thing you want is your furnace going out and waiting days for a furnace replacement. There are ways to prevent this from happening. Giving your furnace a test run in the late summer or early fall can alert you to any issues it might have. If you're upgrading, or need a furnace installation, plan for it to be done before the cold hits.
Affordable Furnace Replacement and Installation in Westerville
A furnace replacement may seem like a big deal, but it doesn't have to be a headache when you have the right team to guide you. Whether your old furnace is giving out, you're looking to upgrade, or you're building or buying a new home and need a furnace installation, a skilled HVAC technician is a great asset. Homeowners can lean on professionals to answer questions, help them decide the right size and type of unit for their home, and depend on their expertise in diagnosing issues. When it comes down to whether or not it's time for a furnace replacement, they can also help you with that. However, if you're wondering, here are a few indicators that a new furnace should be on your mind.
Indicators that it might be time for a new furnace:
Your furnace is 10 years old or older
It's needing frequent repairs
It's struggling to keep your home at a comfortable temperature
Your energy bills are increasing
The air quality in your home is declining
Little to no air flow coming from vents
Another indicator that it's time for a furnace replacement is if a needed repair is half the cost or more of a new furnace. A new unit and furnace installation are costly, but if the cost of fixing an already well-worn unit is half the cost of getting a new one, you'll get more bang for your buck by just going ahead with the purchase. The upside to a furnace installation is that your energy bills will be lower thanks to the energy efficiency that new units bring. You'll pay for fewer repairs while enjoying better air quality and a more comfortable and even temperature throughout your home. If you're intentional about taking care of your new furnace, you can continue enjoying these perks for years to come. Ask your HVAC technician about a maintenance plan for your heater. Implementing it religiously will keep your bills low and your home's comfort high.
Get a New Furnace in Westerville Today!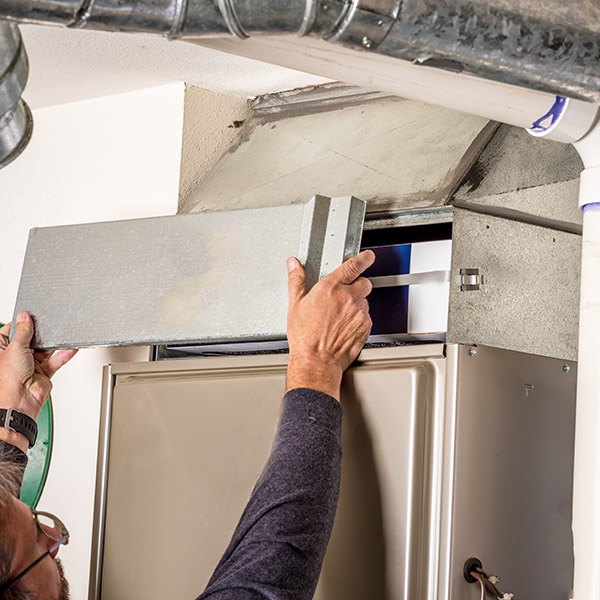 How do you know that an HVAC company is worth your time? Look at their track record. The best furnace installation companies have glowing reviews and a few awards. Our team at Apex Plumbing, Heating, and Air Pros has just that. We're a BBB-Accredited business. We were awarded the Angi's List Super Service award in 2021 and are a Home Advisor's Top Rated company. We've received tons of positive feedback from our customers. We are honored to be able to offer our services to the community of Westerville. We work hard to offer the best customer service and deliver the highest quality workmanship in the industry. Reach out to our team if you need guidance on choosing a new furnace or aren't sure whether it's time for a furnace replacement. We always make ourselves available to review our services with our inquiring customers. We give free, no-obligation estimates, so you always know what you're getting into ahead of time and have the means to budget accordingly.
If you need a reliable furnace replacement or installation team in the Westerville area, contact our team today! Whether it's answering a question or coming by to do an estimate, our team is here for you!