Gas leak detection in Delaware, OH is important for your home if you live here, as these types of leaks can be dangerous. Gas is highly flammable, so even a tiny leak can put your property at risk of fire or explosion. This is also the reason why you shouldn't attempt to work on gas lines yourself.

Instead, call on the professionals at Apex Plumbing, Heating, and Air Pros for your gas leak repair needs. You can count on our team for the experience and expertise needed to get the job done safely and efficiently. Here's what you need to know about working with us.
Gas Leak Detection and Repair Services You Can Trust
If a gas leak occurs inside your Delaware home, you'll probably notice it relatively quickly, thanks to the telltale odor. However, outdoor gas leaks are not always as easy to identify, as the air circulation helps disperse the gas, making it harder to detect the smell.
Because gas leaks can be so dangerous, it is crucial that you call for gas leak repair as soon as you suspect you might have a leak. Until the repairs are completed, you and your loved ones should stay out of your Delaware home as much as possible to preserve your health and safety. Our technicians work quickly and efficiently to minimize the amount of time you are forced to be out of your home. We understand how much you value your time, and we do everything in our power to respect that.
Watch out for these signs to help with gas leak detection:

Unexplained increase in gas bills
Hissing noises

Dying plants near gas pipes
Dizziness or other unusual physical symptoms
When you call us, we'll start with a gas leak detection inspection to alert us to any leaks in your home or on your property. Once we have an understanding of the extent of the repairs needed, we can formulate a plan and provide you with a cost estimate. With your approval, we'll get to work right away, restoring your gas lines and making your home safe once again.
Experiencing symptoms from a gas leak? At Apex Plumbing, Heating, and Air Pros your safety and comfort are our business. Don't hesitate to give us a call and perform gas leak detection.
Delaware's Best Gas Leak Repair Contractor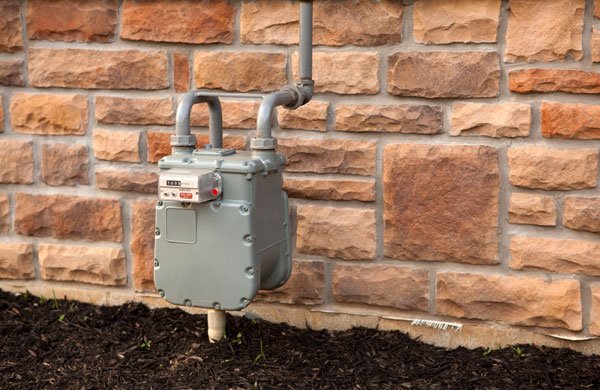 Here at Apex Plumbing, Heating, and Air Pros, we are committed to providing the best possible services at every turn. It is our goal not just to meet, but to exceed your expectations in terms of our workmanship and customer service. All of our gas technicians are licensed and go through ongoing training to master the latest developments in the industry. You can always rely on us for modern solutions that are tailored to your home's needs.
Reach out to Apex Plumbing, Heating, and Air Pros today for gas leak detection in Delaware. We are always happy to help keep you and your loved ones safe.