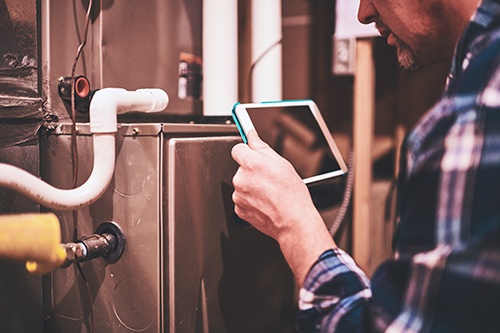 If you need heating installation and replacement for your Delaware, OH, home, you don't want to wait around. Apex Plumbing, Heating, and Air Pros offers quick and reliable service. Hopefully, your furnace gives you something of a warning before you realize that you need a heating replacement. If a heating installation is needed, schedule it months in advance to when you need it, so you are guaranteed to be ready when cold weather hits.
Best, Local Heating Installation and Replacement in Delaware
There are many reasons why you may be looking for a heating installation or replacement. Maybe you're building a new home and need an entire HVAC system installed. Maybe you've decided to switch from gas to electric, or you're going from a traditional heating unit to a heat pump. Maybe it's just time for a new furnace. We're here to inform you that none of this needs to feel overwhelming. Not when you have an excellent heating installation team ready to help you determine whether your old unit needs repairs or whether it's time to let it go. An experienced HVAC team can help you pick the perfect unit for your home and its unique needs and install it for you.
Signs you need a new furnace include:
There are bad smells
Temperature in your home is uneven
Unexplained increase in your energy bill
Furnace is struggling to turn on
Little or no airflow from vents
Furnace is 10 years old or older
Frequent repairs
How do you know if your furnace needs to be replaced or if it just needs repairs? That's something that a trained technician can help you determine. Starting with an accurate diagnosis, a technician can rule out needed repairs. The age of the unit determines a good indicator that a heating replacement is needed. If your unit is older than ten years and it needs frequent repairs, you may be better off getting a new furnace. If the repairs to get your furnace working again cost half as much or more than the cost of a new furnace, you are probably wasting your money getting it fixed. A new heating installation is probably a better bang for your buck. While the cost of a new furnace isn't an expense anyone likes to pay, it does have its perks. A new furnace can save money with better energy efficiency, lower bills, and fewer repairs. It can improve the air quality in your home and make for a more comfortable environment. With all the benefits of a new heating installation, there's no reason to put it off!
Get an Estimate on Your New Furnace in Delaware Today!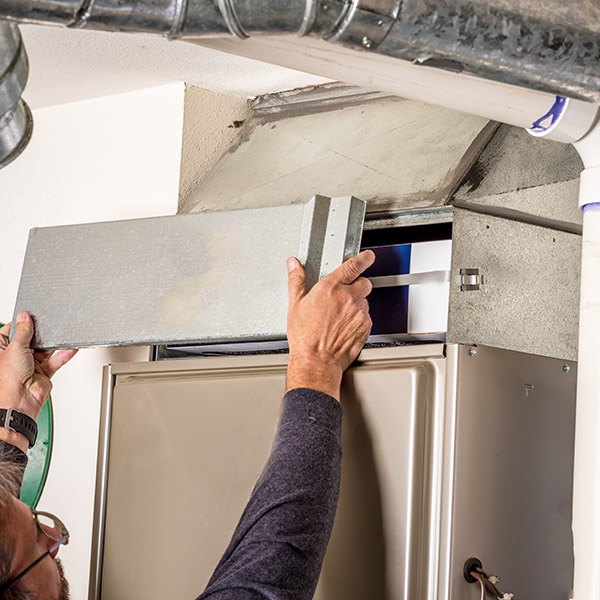 If you need a heating replacement, you want a team you can count on to do it right. Reliability should be the standard when it comes to heating installations. At Apex Plumbing, Heating, and Air Pros, when we get a call from you, we immediately make you our priority. We offer free, no-obligation estimates so you can know exactly what you're getting into and budget accordingly. We don't want anyone in our community of Delaware going without the assistance they need with their heat, especially since the winters can be brutal. You can count on us to take care of you promptly, no matter the issue. You can count on our 5-star guarantee for service you'll feel good about and can depend on for years to come. Our technicians are highly skilled and dependable. We're a BBB-accredited business, a Home Advisor Top Rated company, and we received the Angi's List Super Service Award in 2021. We have a proven track record that gives our customers peace of mind when choosing us.
If you need a heating installation team in Delaware that you can count on, give us a call today!