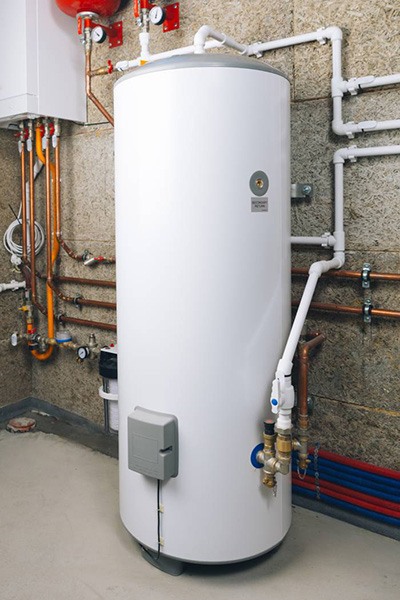 Enjoy longer, warmer showers with Apex Plumbing, Heating, and Air Pros hot water heater repair in Marysville, OH. Our team of experienced plumbers works on all types of water heaters from gas to electric and newer, tankless units. When your hot water heater goes up, it can leave you in a bind, making it more difficult to wash clothes or dishes. Add in the misery of cold showers, and you have a plumbing emergency.
Our water heater service helps get to the bottom of anything impacting your hot water supply. In most cases, we can repair or install a new unit in one day, getting your water up and running like normal.
Experienced Hot Water Heater Repair in Marysville
If you notice a problem with your hot water heater, it's best to give us a call immediately. A small leak can turn into a big one without a lot of notice. At Apex Plumbing, Heating, and Air Pros, we offer an annual maintenance program that includes water heater service options like a system flush and inspection. By doing regular preventive maintenance, you help delay the need for a more comprehensive hot water heater repair. We can help with simple issues like a pilot light problem or more intensive repairs such as a cracked tank. No matter the scope of the job, our plumbers show up with all the tools needed to diagnose and repair your water heater, often in a few hours.
Some signs that it might be time to schedule service for your hot water heater include:
Lukewarm water coming from the tap
Condensation on the exterior of the water tank
Leaks
Hot water runs out too quickly
Dents in your water heater? Call Apex Plumbing, Heating, and Air Pros to help you determine how they may be impacting the functionality of your system and how to fix it.
Trusted, Local Water Heater Service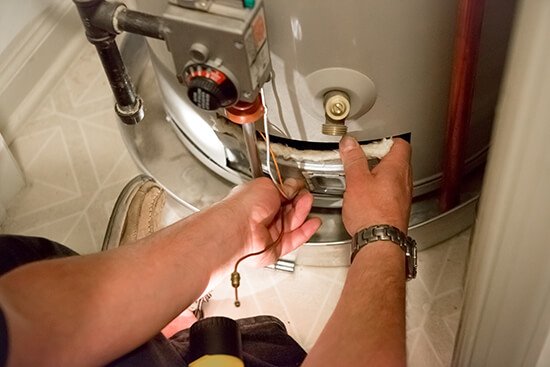 At Apex Plumbing, Heating, and Air Pros, we are always focused on providing you with the best service in Marysville. Our team stays on top of the latest in plumbing technology so that we can do the best job possible. Our estimates are always free and come with no obligation, giving you the opportunity to shop prices and scope of work. Our annual Care Plan gives you priority scheduling and a 2-year warranty on all of our work, so you can rest easy about any water heater service we do.
If you need hot water heater repair in Marysville, give us a call today! With Apex Plumbing, Heating, and Air Pros, you get friendly, reliable service that's available.