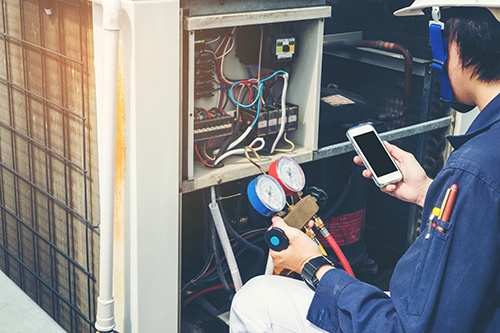 Are you in need of HVAC installation in Powell, OH? Whether you're considering upgrading your existing HVAC system or installing a new one, the first step is to schedule service with a professional HVAC contractor. If your HVAC system is over 15 years old, a newer system can offer better energy efficiency, quieter operation, better climate control, and lower energy costs. Once your new system is installed, you'll know that your home will stay safe and comfortable throughout the seasons.
Expert HVAC Installation Services in Powell
Most HVAC systems are designed to last between 15 and 20 years when properly maintained. As your furnace or air conditioner reaches its peak age, it may not perform at optimal levels, and you may notice that it needs repairs more often than not. Some common HVAC issues include thermostat malfunctions, mechanical wear and tear, broken or malfunctioning pilot lights, dirty ductwork, and damaged internal components. While many of these problems can be resolved by replacing faulty parts and other repairs, replacement is usually recommended if the repairs become excessive or the HVAC system is over 20 years old.
The following issues can indicate that it may be time to replace your HVAC system:
Loud noises coming from air vents
Burning odors coming from furnace or air conditioner
Heater or air conditioner won't turn on
Frequent cycling of furnace or air conditioner
When you schedule HVAC installation or HVAC replacement service, a licensed technician will assess your space to determine the best size and type of system to meet your home heating and cooling needs. HVAC sizing sometimes referred to as load calculation, is an important and necessary step in the installation process. If a system isn't properly sized, it can lead to unbalanced temperatures throughout the home, high humidity levels, and frequent cycling.
An imbalance of your home's circulating air can lead to poor indoor air quality and a "stale" or "stuffy" feeling in your environment. Frequent cycling can put excess strain on your HVAC system, which may lead to higher energy costs. Scheduling AC installation and HVAC replacement services with a licensed professional help ensure that your system will be properly sized to heat and cool your home without any issues.
Your Trusted Heating and AC Installation Contractor in Powell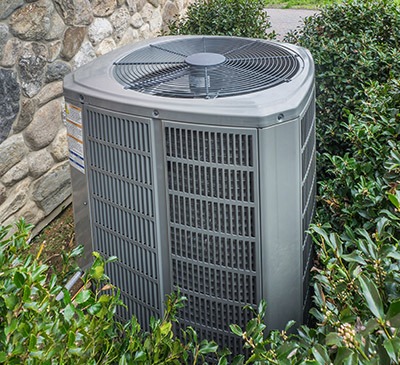 If you're ready to start your new heating and AC installation project, the team at Apex Plumbing, Heating, and Air Pros is ready to assist. We're a full-service HVAC company, and our expert installation technicians have years of collective experience in the heating and cooling industry. Every job comes with a 5-star satisfaction guarantee, and we offer online specials and financing on approved credit. Our technicians have experience installing all major furnaces and air conditioner make models and brands, and our phone lines are open 24 hours for immediate assistance.
Our company's dedication to providing high-quality workmanship and excellent customer service has earned us over 8,000 positive reviews across the web. We offer no-obligation estimates and up-front pricing. Whether you require emergency HVAC replacement services or want an estimate on a new system install, you can count on our team to provide the best solutions to meet your needs.
Contact the team at Apex Plumbing, Heating, and Air Pros today to schedule 5-star HVAC installation in Powell!