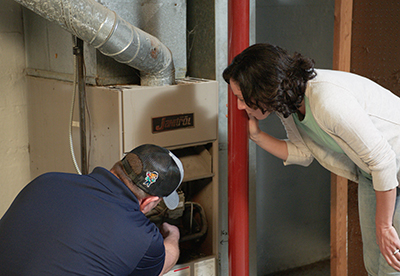 With the ever-changing weather, a well-functioning gas or electric furnace in Columbus, is a necessity rather than a luxury. As a homeowner, you need a reliable heating system that you can count on to keep your home warm during those cold winter days.
At Apex Plumbing, Heating, and Air Pros, we offer a wide range of heating services, including electric and gas furnace installations and repairs. Our team of skilled professionals is committed to delivering top-quality services to ensure that your home stays comfortable, safe, and cozy all year round.
Efficient Electric Furnaces in Columbus
We offer installation, replacement, maintenance, and repair of electric furnaces. Electric furnaces are popular among Columbus homeowners thanks to their efficiency, reliability, and ease of installation.
If you are considering an electric furnace for your home, here are some key advantages to consider:
Higher energy efficiency
Quieter operation
Easier installation
Lower initial costs
Safer to use
With an electric furnace, you can enjoy a warm, comfortable home throughout the year without worrying about the high costs or safety risks associated with other heating systems.
Whether you need a new furnace installed, or your existing system needs maintenance or repair, our team of experienced professionals is here to assist you. We are dedicated to providing you with the highest level of service and ensuring your complete satisfaction.
When we perform any visit, we'll carefully inspect your unit to accurately and swiftly identify the source of any issues, whether you're experiencing poor air flow, outages, or mysterious noises coming from your system.
Then, we'll work with you to come up with the best solution for your needs, including your long-term and short-term goals, the specifics of your home, and your budget.
The Many Advantages of Gas Furnaces
In addition to electric furnaces, we also specialize in the installation, replacement, maintenance, and repair of gas furnaces. Gas furnaces are another excellent choice for homeowners in Columbus, thanks to their ability to heat homes quickly and efficiently.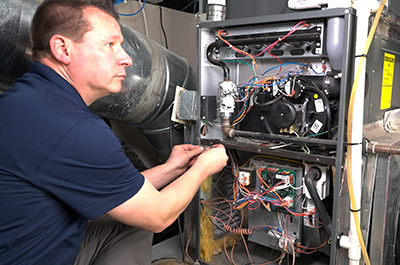 Gas furnaces also provide a higher heat output compared to other heating systems, making them a great choice for larger homes. Having a gas furnace installed in your home has several benefits, including lower energy costs and less environmental impact.
Plus, the heat from a gas furnace feels warmer than that from an electric heating system, helping ensure your home stays cozy during our cold Columbus winters.
At Apex Plumbing, Heating, and Air Pros, our team of professionals is always ready to provide top-notch service, whether you need a new gas furnace installed, an existing one repaired, or regular maintenance to keep your system running smoothly.
If your unit is 12 years or older, or if you've noticed above-average utility costs, a yellow pilot light, or unusual sounds coming from your furnace, it may be time to give us a call.
No matter what, ensuring the comfort and satisfaction of our customers is our number one priority, which is why we offer every customer a five-star satisfaction guarantee. At Apex Plumbing, Heating, and Air Pros, we believe that every homeowner deserves to have a warm, comfortable home, regardless of the weather outside.
We also offer gas and electric furnaces in:
Whether you need an electric or gas furnace in Columbus, we've got you covered. Call the Apex Plumbing, Heating, and Air Pros to schedule a service and free estimate today, and let us keep your home warm and cozy all year round.