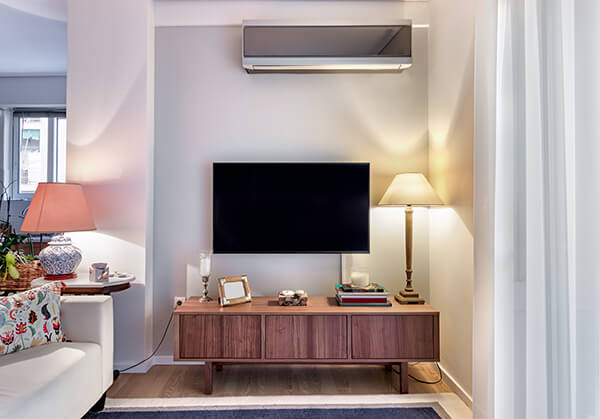 Are you considering installing mini-split air conditioners in Dublin, OH? Mini-splits, or ductless AC systems, provide heating and cooling services without any central ductwork. As a result, they're typically more energy efficient than traditional HVAC systems. We'll take a closer look at how mini-splits work and the benefits they offer.
Benefits of Ductless AC Systems
In recent years, mini-splits have become increasingly popular. Before we examine why, let's review how they work. Rather than distribute air through central ductwork, ductless AC systems use air handlers that are installed throughout the home. The handlers are all connected to a single, outdoor unit that contains refrigerant. This unique set-up allows for advantages that may make mini-split air conditioners preferable to traditional, central HVAC systems.
Are you unsure which AC system is best for you? Here are some indications that you may benefit more from a mini-split:
No existing ductwork
Recent home renovations
Noise problems
Different temperature preferences
Energy efficiency concerns
If you don't already have ductwork, it will be difficult to install a central system without making expensive modifications. Similarly, if you're undergoing renovations, it may be expensive to extend ductwork. Mini-splits don't need ductwork, which makes them easier to install.
Mini-splits also offer practical benefits, such as reduced noise and improved temperature control. Compared to traditional HVAC systems, mini-splits tend to operate more quietly. And, they let homeowners select different temperatures for various rooms or zones. So, if you're always arguing with your fellow household members over the thermostat settings, mini-splits can definitely help.
Last but not least, mini-splits can improve energy efficiency. Ducted systems are vulnerable to problems like duct leaks, which quickly drives up your energy bill. Mini-splits, meanwhile, don't suffer the same energy losses. So, if you're looking for ways to reduce your long-term costs, a mini-split might be a good choice.
Mini-Split Air Conditioners in Dublin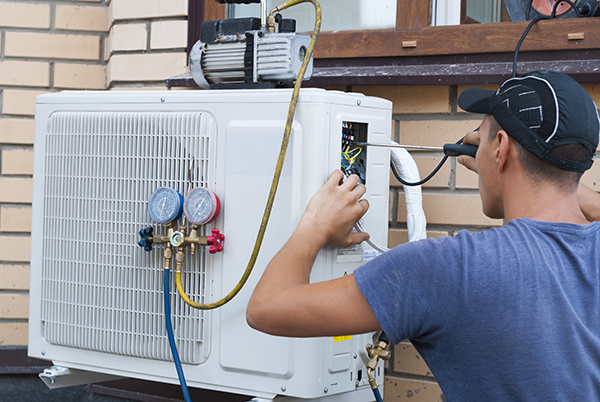 Do ductless AC systems sound right for you? If so, the next step is finding installation services. That's where Apex Plumbing, Heating, and Air Pros comes in. For years, we've impressed the Dublin community with our high-quality HVAC services. No matter what you need, our highly trained technicians are up for the job.
Every project we complete comes with expert craftsmanship, speedy scheduling and honest estimates. Not to mention, we always guarantee high-rated services. We pride ourselves on meeting customer needs, and we're only happy if you are.
Get mini-split air conditioners in Dublin by contacting Apex Plumbing, Heating, and Air Pros today!