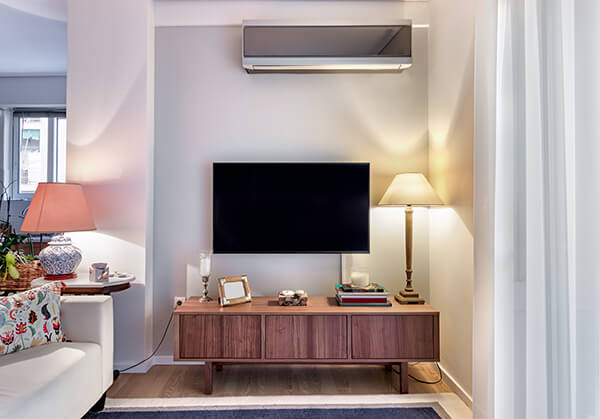 Are you interested in upgrading to mini-split air conditioners in Westerville, OH? If you are, you'll be joining thousands of homeowners who have discovered the benefits of ductless air conditioners. These systems help you to save money on your energy costs and improve your comfort throughout the home. If your current system is pumping out cool air weakly through your vents or is breaking down constantly, it could be time to invest in a new system.
An old and inefficient system will just continue to drain the dollars, costing you more and more each year in repairs and running costs. Mini-splits are the perfect upgrade, especially for homes that cannot have ductwork or for new areas of your home that don't yet have a cooling system installed. We'd be delighted to tell you more about our systems and to provide you with a cost-effective estimate to think about without any pressure. Your system will be installed to the highest standard and will serve you well for many years to come.
The Best Mini-Split Air Conditioners in Westerville
Investing in your comfort means choosing a system that brings instant relief on the hottest days of the year. Our mini-split air conditioners in Westerville do just that and will give you a great return on your investment. Another great thing about ductless air conditioners is that they can be part of a zoned system. A zoned cooling system allows you to set different temperatures in different zones of your home. Quite simply, anywhere that has a mini-split installed is a zone. So, whether you want to create a zone in your bedroom, your main living space, or your office, you can do that. Each unit has its own thermostat allowing you to set the temperature independently of the rest of your house. What's more, you can make bigger savings by turning off your AC in areas that are unoccupied.
We'd love to tell you more about the many benefits of mini-splits and show you the best installation points in your home. Our team will suggest the most effective placement of your systems so that you have full control of your cooling no matter where you are in the home. Speak to our team today to find out more and upgrade to a brilliant cooling solution.
Here are just some of the benefits of a ductless HVAC system:
Zoned cooling
More efficient operation
Lower energy costs
Compact design
First For Ductless Air Conditioners You Can Trust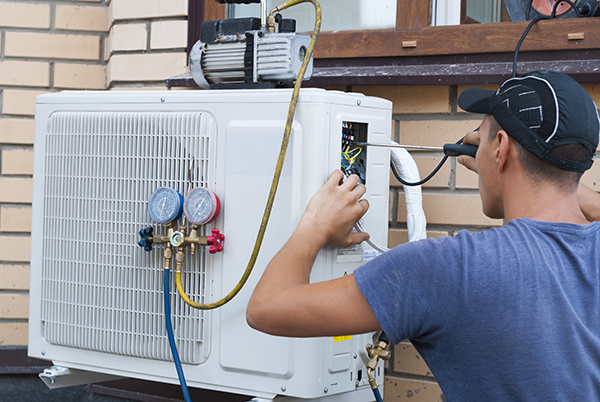 Mini-split air conditioners are becoming increasingly popular in homes throughout Westerville and for good reason! If you'd like to tap into the benefits that ductless cooling has to offer, we'd be delighted to tell you more. With Apex Plumbing, Heating, and Air Pros, you're only one phone call away from great service. With their multiple cooling patterns, improved efficiency, and quiet operation, you'll wonder why you didn't upgrade to ductless air conditioners before. Our 5-star satisfaction guarantee is our promise to you that you'll always get great service when you turn to us. From the moment we provide you with a price and our system recommendations to the moment we switch on your new system, you'll have the best experience possible. Why not contact us to find out more about our systems and to discover how much you could save making your home a cool and comfortable sanctuary?
Call the team at Apex Plumbing, Heating, and Air Pros today and we'll arrange a quote for mini-split air conditioners in Westerville. We're dedicated to your comfort and it shows in all we do.