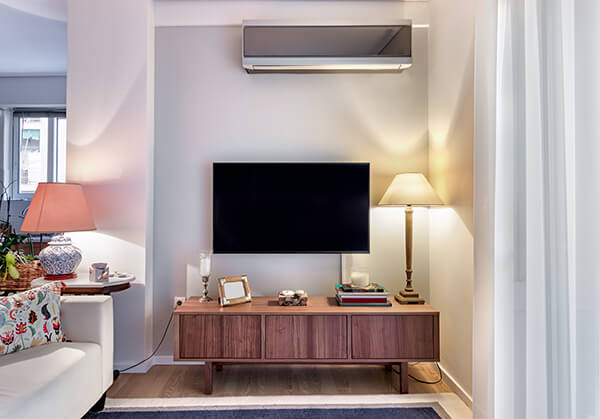 Mini-splits in Marysville, OH, are becoming a popular choice for homeowners looking for efficient and customizable climate control solutions. Essentially, a mini-split is a type of ductless air conditioner that offers distinct advantages over traditional central AC units.
Unlike traditional AC systems, mini-splits don't rely on complex ductwork to cool your home. These systems consist of individual units installed in different rooms, each equipped with its own fan and evaporator linked to an outdoor compressor via refrigerant lines. The cooled air is then circulated directly into your home, offering a more flexible and efficient cooling solution.
Energy Efficient Mini-Splits in Marysville
For many Marysville residents, one of the most appealing aspects of ductless air conditioners is the level of control they offer. Since each room has its own unit, you can customize the temperature settings to meet individual comfort needs.
This makes mini-splits a great choice for families where each member might have their own idea of the perfect room temperature or rooms that require specific cooling levels due to their type of use.
Furthermore, one place where ductless air conditioners truly outperform other types is their energy efficiency, primarily because of their reduced energy leakage. Traditional duct systems can lose as much as 30% of energy consumption due to duct leakage, especially if the ducts run through warmer, unconditioned spaces like attics.
Ductless systems, however, eliminate this issue entirely. When you choose a ductless AC system, you're not just ensuring comfort in your Newark home, but you're also making a conscious choice towards energy conservation and cost savings.
Some of the major benefits of mini-splits include:
Easy, flexible installation and placement options
Higher quality indoor air
Increased energy efficiency
Lower humidity levels
Balanced, even, and customizable cooling patterns
However, before you make the jump to install a mini-split system in your Marysville home, it's essential to consider a few things. Primarily, you need to understand the BTU (British Thermal Unit) capacity of your space.
BTU capacity refers to the total energy your air conditioner expends to cool your space. Estimating the square footage of each room will aid you in selecting the appropriate mini-split units. A professional can help evaluate your home's specifications and identify the possible solutions to suit your home, your goals, and your budget.
Providing Exceptional Ductless Air Conditioners in Marysville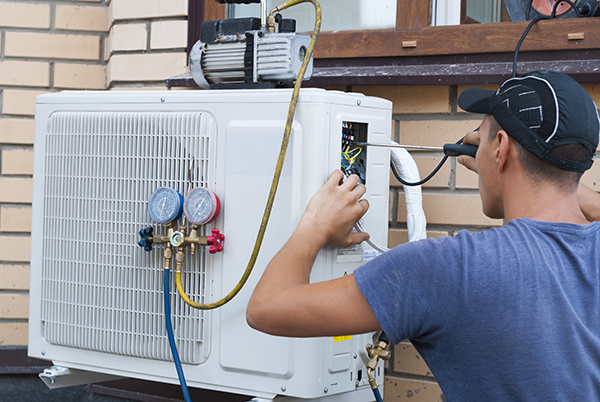 At Apex Plumbing, Heating, and Air Pros, we recognize the increasing demand for mini-splits in Marysville. And as a company that values your comfort, we're committed to providing the highest quality installation and service for ductless air conditioner systems.
Our team consists of highly trained professionals, up-to-date with the latest HVAC technologies. We not only help with the installation of your new mini-split system but also provide valuable advice to tailor the system to your specific needs. And, our commitment doesn't end with installation: we offer continuous support to ensure your system functions smoothly for the long haul.
Apex Plumbing, Heating, and Air Pros also prides itself on offering a five-star satisfaction guarantee. If you're not fully satisfied with our service, we promise to make it right. We also offer a free, no-obligation estimate, providing transparency and allowing you to make informed decisions about your home's cooling solutions.
Experience the convenience and efficiency of mini-splits in Marysville with Apex Plumbing, Heating, and Air Pros. Call us to schedule a service or free estimate today, and let us help you discover and create the perfect cooling solution for your home!