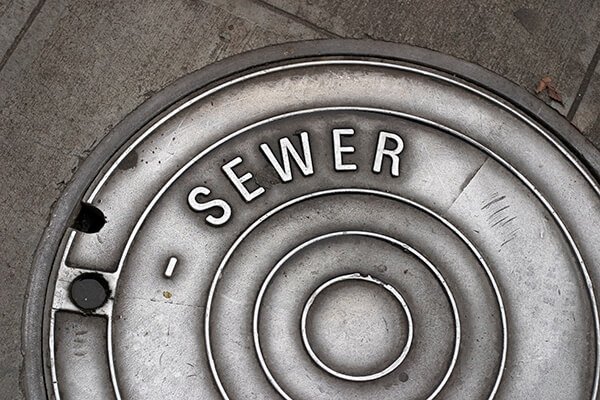 Are you looking for a company that specializes in sewer repair in Delaware, OH? When you call the team here at Apex Plumbing, Heating, and Air Pros, you'll know you've made the right choice. With our upfront pricing and 100% satisfaction guarantee, we offer the best sewer line repair service possible to our customers. We're "the home of the pros" and we're on hand to help with any sewer problem you throw our way. Over the years, we've fixed every type of sewer line problem there is and we guarantee all of our work. From clogs and shifting soil to corrosion and cracks, our team will repair your sewer line to the highest standard and ensure you are delighted with the results.
Common Sewer Line Problems
Tree Roots:Tree roots naturally seek out water sources, so if you have even a small crack in the sewer pipe, tree roots can burrow in causing clogs and ruptures.
Shifting Soil: Sometimes the soil surrounding the pip shifts, causing pipes to crack, break, or become misaligned.
Clogs: If you're not mindful about what you put down your drains, it's easy for the pipe to back up.
Corrosion: Corrosion and deterioration are usually the result of the pipe aging. Sewer lines made with galvanized steel or clay are typically in bad shape today.
Leaking Joints: When seals between pipes break, water leaks out.
Professional Sewer Repair in Delaware
Your entire plumbing system depends on your sewer line being in good working order. If you think you have a blockage, or break in your sewer line, give us a call right away. Our expertise in sewer repair in Delaware is second to none. We know the common tell-tale signs that you need sewer line repair and will put your mind at rest that your problem will soon be solved. Whether we find you need sewer line repair, or a replacement, we'll give you an upfront cost so that you always know where you stand. We'll also give you advice on how you can avoid these problems in the future. It's all part of the service when you come to Apex Plumbing, Heating, and Air Pros.
Signs You Need Sewer Line Repair ASAP
Backups & Blockages: If you have water backing up into the house, or clogs throughout your home's drains, it's a sign of trouble in the main sewer line.
Sewer Odor: Sewer odors around your property are definite signs that you have a crack or clog in the main line.
Slow Drains: Slow drains can mean that a blockage has formed and may eventually lead to a clog. If you have slow draining water, try fixing it with a drain snake. If all of your drains are emptying slowly, it's signals a bigger problem that requires the help of a professional.
Soggy Lawn: Soggy spots on your lawn mean that you likely have a leak in your main sewer line that's coming up from underneath.
Dependable Sewer Line Repair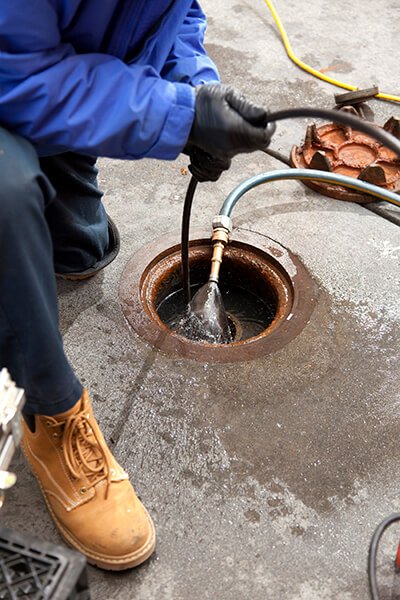 When you have a sewer problem, you need to know that our team at Apex Plumbing, Heating, and Air Pros can handle it. With our first-class service and five-star reviews, you can trust us to take care of any sewer repair you need help with. We know that a sewer problem can occur out of the blue and that when it does that you'll need urgent attention. Whether you have problems with tree roots, or food waste has built up, we'll get to the source of the problem fast. Sewer problems are never pleasant to deal with but when you have a company like Apex Plumbing, Heating, and Air Pros on your side they become a lot easier. In addition to sewer line repair, we can also assist with annual sewer maintenance to keep your system working efficiently.
For more information about sewer repair in Delaware get in touch with the team here at Apex Plumbing, Heating, and Air Pros today. We're looking forward to extending our services to you.