Tankless water heater installation in Reynoldsburg, OH is becoming more and more common. These "on-demand" water heaters are superior to the conventional design in a number of ways. They're more efficient and also easy to maintain. Tankless water heater replacement is a specialty of Apex Plumbing, Heating, and Air Pros, so please get in touch if you need a new hot water solution. From repairs to full hot water system installation, our team can meet any of your water heating needs.
Experienced Tankless Water Heater Installation in Reynoldsburg
A large tank of water is heated every day using the conventional tanked form of water heater. All day long, that water must be kept warm so it is ready for you to use. As a result, the water heater keeps switching on to maintain the water at a stable temperature. Whether you are using hot water or not, the device continuously uses energy, which may lead to excessive energy bills.

A tankless water heater, however, simply heats water as it is required. Instead of maintaining a hot water tank, this kind of appliance heats the water as it flows through the system. Tankless water heaters can be small, often no bigger than a briefcase. They are therefore a fantastic option for RVs, guest bathrooms, small residences, and so on. These are just some of the reasons why tankless water heater installation in Reynoldsburg is so highly in demand.
Why go for a tankless water heater? They provide several benefits, including the following:
Significantly lower energy usage
On-demand hot water
Hot water is always available
Minimal maintenance requirements
Highly compact
Using a tankless water heater in your home could save you money over time. We carry many highly efficient models. Let us suggest an ideal system for you by getting in touch today. We take the time to listen to every customer's needs and find a solution that meets them.
Reputable Tankless Water Heater Replacement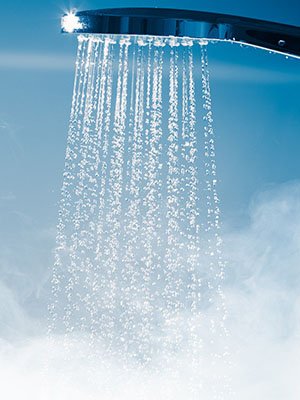 At Apex Plumbing, Heating, and Air Pros, we take care of everything related to tankless water heaters, including installation, maintenance, and repair. When handling any tankless water heater replacement, our skilled plumbers draw on their experience to carry out quality work. We provide a five-star satisfaction guarantee. You can count on Apex Plumbing, Heating, and Air Pros whenever you require support for your hot water system. We are BBB accredited and HomeAdvisor Top Rated. Get in touch today to discuss your hot water needs and we'll do our best to help!
Are you ready to discover more about tankless water heater installation in Reynoldsburg? Call us at Apex Plumbing, Heating, and Air Pros to speak to our helpful team right away!