Tankless water heaters in Marysville, OH are becoming more and more popular. Daily life is easy with this kind of hot water system, because they produce hot water whenever you need it. Tankless water heater installation is our specialization at Apex Plumbing, Heating, and Air Pros, along with water heater repairs. If you want to upgrade your water heater, please get in touch with our team to discuss your requirements.
Dependable Tankless Water Heaters in Marysville
When using a traditional water heater, you'll typically find that the system heats water and stores it in a tank. To keep the water hot until you need to use it, the water heater must keep using electricity. The gradual loss of heat from the water tank can lead to energy bills that are very high.

A tankless water heater, on the other hand, only heats water as it is used. Turning on a faucet leads to the appliance heating up water. Systems that don't use tanks have a smaller size than those that do. Because of this, they are an excellent option if you live in a tiny home. For these reasons and more, tankless water heaters in Marysville are gaining in popularity.
Tankless water heaters have a number of advantages, such as:
Reduced energy consumption
There is always hot water available
High system longevity
Never run out of hot water
Easy to maintain
Small size
If your water heater is more than a decade old, now is the time to get a new one. You may be able to save money on energy bills by going with a tankless model. We offer tankless water heaters that are both efficient and long-lasting. It is our goal to assist you in locating the best tankless water heater for your needs. Contact us today to discuss your needs in detail and get advice.
Trusted Tankless Water Heater Installation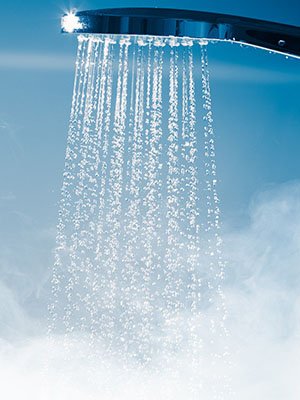 We offer tankless water heater installation, replacement and repair services at Apex Plumbing, Heating, and Air Pros. Get in touch with us if you'd like to learn more about the premium water heater brands we carry. Every job is covered by our 5-star satisfaction guarantee. For a free, no-obligation quote, call Apex Plumbing, Heating, and Air Pros. We've won the Angi 2021 Super Service Award, are a top-rated business on HomeAdvisor, and have BBB accreditation. Look no further for a plumbing service you can rely on: we're the Home of the Pros!
If you'd like to learn more about tankless water heaters in Marysville, feel free to get in touch today. Our friendly team at Apex Plumbing, Heating, and Air Pros is waiting to take your home.