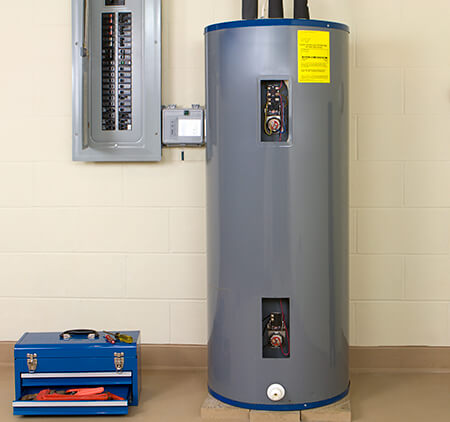 If the water heater in your home in Reynoldsburg, OH is not as reliable as it once was, then now is the time to start thinking about water heater replacement. Once your water heater becomes very old, it is likely to develop issues such as sediment or rust in the tank, which can limit its ability to reliably provide hot water. Over time, wear and tear could even cause the tank to start leaking. Apex Plumbing, Heating, and Air Pros offers a water heater installation service that can provide you with a new water heater that perfectly meets your needs.
Trusted Water Heater Replacement in Reynoldsburg
A fully functional water heater should provide enough hot water to meet all the needs of your household. If you find that you are often running out of hot water, then you need to consider water heater replacement. New water heaters are typically much more efficient than older models, which means that water heater installation could allow you to save money on your utility bills. Getting a new water heater also frees you from the cycle of breakdown and repair that older water heaters can get stuck in. Contact us today to find out what hot water system options are available for your Reynoldsburg home.
Watch out for the following signs that your water heater is likely to require replacement:
Leaks from the water heater tank
Hot water often runs out
Noisy water heater
Rust-colored water
Water heater over 10 years old
Many people ask us which water heater is the best. The answer to that question depends on many factors, such as the size of your household, your hot water usage, and whether you want a gas or electrically powered water heater. Our team is ready to work with you to help you find the water heater that best suits your individual circumstances.
Dents in your water heater? Call Apex Plumbing, Heating, and Air Pros to help you determine how they may be impacting the functionality of your system and how to fix it.
5-Star Water Heater Installation Service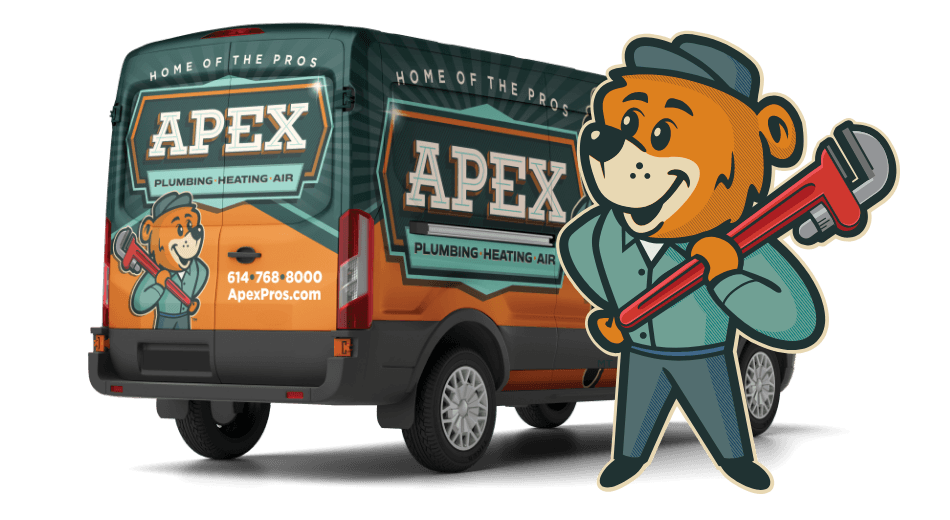 Apex Plumbing, Heating, and Air Pros is proud to offer a water heater replacement service that treats every customer as an individual with their own needs and concerns. Our water heater installation service comes with a 5-star guarantee, so you can be sure we will not rest until you are happy with your new water heater. Contact Apex Plumbing, Heating, and Air Pros if you want your new water heater to be installed by plumbers who are highly qualified, skilled, and experienced.
Are you considering a water heater replacement for your Reynoldsburg home? Give us a call today and our team will help you find the perfect new water heater!